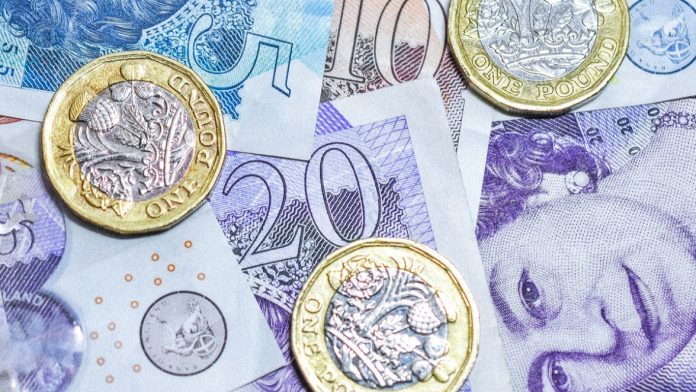 The pound extended gains versus the euro for a second straight session. The pound euro exchange rate rallied to a peak of €1.1145 in the previous session and was moving cautiously higher in early trade on Friday.
Stronger than forecast UK retail sales sent the pound higher in the previous session. British households carrying out home improvements and consumers bagging a bargain in charity shops helped UK retail sales defy gloomy expectations. Retail sales unexpectedly increased 0.9% month on month in June. This was well ahead of the -0.2% decline that analysts had forecast. The pound jumped higher. This is because higher retail sales often indicate higher future inflation. When inflation increases the central bank look to hike rates and this lifts the value of the pound.
Why do raised interest rates boost a currency's value?
Interest rates are key to understanding exchange rate movements. Those who have large sums of money to invest want the highest return on their investments. Higher interest rate environments tend to offer higher yields. So, if the interest rate or at least the interest rate expectation of a country is relatively higher compared to another, then it attracts more foreign capital investment. Large corporations and investors need local currency to invest. More local currency used then boosts the demand of that currency, pushing the value higher.
In addition to encouraging retail sales data, Brexit developments were on this rare occasion supporting the pound. The risks of a no deal Brexit receded as British Parliament moved to stop it. 30 MP's including Chancellor Philip Hammond moved to prevent the next Prime Minister from closing Parliament to force a no deal Brexit through. One minister resigned and 30 others defied party orders and abstained for a key vote.
Favourite to win the Conservative leadership race, Boris Johnson has refused to rule out suspending Parliament to achieve Brexit. Yesterday's move will make it that much harder for Boris Johnson to force a no deal Brexit through. The pound lifted in relief.
Why is a "soft" Brexit better for sterling than a "hard" Brexit?
A soft Brexit implies anything less than UK's complete withdrawal from the EU. For example, it could mean the UK retains some form of membership to the European Union single market in exchange for some free movement of people, i.e. immigration. This is considered more positive than a "hard" Brexit, which is a full severance from the EU. The reason "soft" is considered more pound-friendly is because the economic impact would be lower. If there is less negative impact on the economy, foreign investors will continue to invest in the UK. As investment requires local currency, this increased demand for the pound then boosts its value.
Today investors will continue watching Brexit developments. Additionally, public sector finances will also be under the spotlight.
ECB Considers Adjusting Inflation Goals
The euro edged lower on Thursday as rumours circulated that the European Central Bank could be considering adjusting its inflation goal. Currently the target is "below but close to 2%". ECB Governor Mario Draghi is preferring a more symmetrical approach. This would mean flexibility for inflation to be above or below inflation. This could embolden policy makers to pursue loser monetary policy for longer. This slight prospect of looser monetary policy sent the euro lower.
Today the euro could come under further pressure as investors turn their attention to the German producer price index. This index measures inflation at the wholesale level. A decline could point to lower future consumer inflation which would knock the euro lower.
---

This publication is provided for general information purposes only and is not intended to cover every aspect of the topics with which it deals. It is not intended to amount to advice on which you should rely. You must obtain professional or specialist advice before taking, or refraining from, any action on the basis of the content in this publication. The information in this publication does not constitute legal, tax or other professional advice from TransferWise Inc., Currency Live or its affiliates. Prior results do not guarantee a similar outcome. We make no representations, warranties or guarantees, whether express or implied, that the content in the publication is accurate, complete or up to date. Consult our risk warning page for more details.
This article was initially published on TransferWise.com from the same author. The content at Currency Live is the sole opinion of the authors and in no way reflects the views of TransferWise Inc.