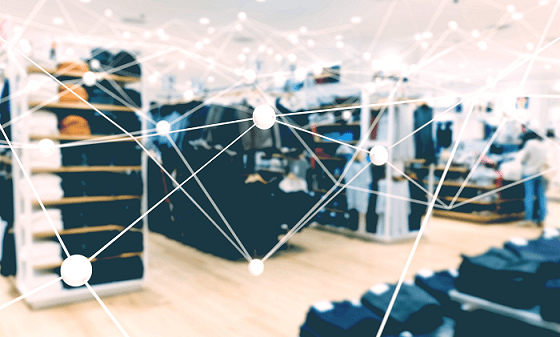 As geopolitical risks faded on Monday and amid a quiet day for economic releases, the dollar strengthened against the pound. The pound US dollar exchange rate lost ground throughout the previous session, trading most of the day below US$1.30 and reaching to a low of US$1.2957
The pound was under pressure on Monday as investors waited for the release of UK retail sales and inflation data due this morning.
First up this morning, the value of UK retail sales are expected to have increased 3.5% on an annualised basis, or just 0.1% on a monthly basis. Retail sales data tends to be closely watched by investors as it can give a clue as to whether inflationary pressures are building. If clients are spending more, ie retail sales data is higher, then inflation would be expected to tick higher. When inflation increases, the odds of the Bank of England increasing interest rates also increases. This in turn boosts the pound.
However, given the current economic climate and consumer concerns over the rising cost of living and falling wages in real terms, it is unlikely that this figure will come in above expectations.
The highlight for the morning, will be the release of UK inflation data, as measured by the consumer price index. Analysts are forecasting inflation to have ticked higher once again in July, after falling unexpectedly in June. Should inflation come in above the 2.7% forecast, this could increase speculation that the Bank of England (BoE) may look to increase interest rates sooner rather than later. When expectations for an interest rate rise, the pound usually rallies.
Why do raised interest rates boost a currency's value?
Interest rates are key to understanding exchange rate movements. Those who have large sums of money to invest want the highest return on their investments. Higher interest rate environments tend to offer higher yields. So, if the interest rate or at least the interest rate expectation of a country is relatively higher compared to another, then it attracts more foreign capital investment. Large corporations and investors need local currency to invest. More local currency used then boosts the demand of that currency, pushing the value higher.
Should the cost of living drop again in July, then the pound could experience a sharp fall in value as any hopes of a BoE rate rise will be pushed further back.
US retail sales in the spotlight as geopolitical fears fade
The dollar was making gains against many of its peers on Monday, including the pound. As geopolitical tensions have eased, investors are coming out of safe haven assets and trading back into riskier assets.
The US dollar is considered a safe haven currency; however, Trump's talk of military options on Friday sent investors running in search of an alternative and the dollar dived sharply lower. Furthermore, weak US inflation data also decreased demand for the buck at the end of last week.
Why does poor economic data drag on a country's currency?
Slowing economic indicators point to a slowing economy. Weak economies have weaker currencies because institutions look to reduce investments in countries where growth prospects are low and then transfer money to countries with higher growth prospects. These institutions sell out of their investment and the local currency, thus increasing supply of the currency and pushing down the money's worth. So, when a country or region has poor economic news, the value of the currency tends to fall.
This afternoons US retail sales data is in focus. Investors will pay particular attention to the reading given the weaker than forecast inflation numbers on Friday. Any sign retail sales are remaining resilient could boost the dollar, as investors increase the odds for a rate rise soon.

This publication is provided for general information purposes only and is not intended to cover every aspect of the topics with which it deals. It is not intended to amount to advice on which you should rely. You must obtain professional or specialist advice before taking, or refraining from, any action on the basis of the content in this publication. The information in this publication does not constitute legal, tax or other professional advice from TransferWise Inc., Currency Live or its affiliates. Prior results do not guarantee a similar outcome. We make no representations, warranties or guarantees, whether express or implied, that the content in the publication is accurate, complete or up to date. Consult our risk warning page for more details.
This article was initially published on TransferWise.com from the same author. The content at Currency Live is the sole opinion of the authors and in no way reflects the views of TransferWise Inc.