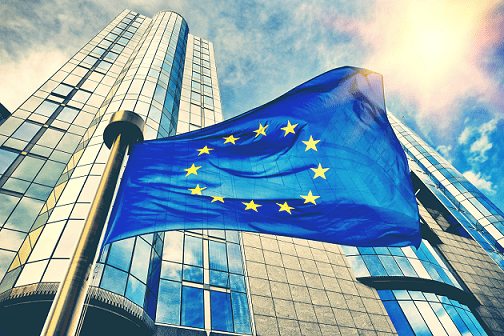 The euro continues to trade around its strongest levels this year. This is thanks not only to solid economic data which the eurozone continues to push out; but also thanks to the relatively low appeal of its major rival currencies, such as the pound or the dollar.
Monday saw the pound drop almost 50 cents versus the euro to a low of €1.1141. This concluded the month of July, which saw the pound drop over 2% against the single currency.
Pound traders are turning their attention towards the Bank of England's "Super Thursday" which sees the release of the central bank's interest rate decision and quarterly inflation report. Whilst analysts expect rates to remain on hold at record lows, market participants will be watching closely for any clues as to when the next rate hike could take place.
Political uncertainty stemming from the ongoing Brexit process is also hurting the demand for the pound. Political infighting in the Conservative Party and disagreements on how to progress with Brexit are now almost daily headlines. Monday saw UK Chancellor Philip Hammond and UK Trade Minister Liam Fox disagree on how to handle immigration during the proposed Brexit transitionary period.
How does political stability boost a currency?
Political stability boosts both consumer and business confidence, which means corporations and regular households alike are more likely to spend money. The increased spending, in turn, then boosts the economy. Foreign investors prefer to invest their money in politically stable countries as well as those with strong economies. For foreign investors to put their money into an economy, they need local currency. As they acquire the money needed, the demand for that particular currency increases, which then boosts its value.
In the absence of further Brexit headlines investor attention will move to the UK manufacturing pmi. This is data giving an indication as to the economic health of the manufacturing sector. A figure above the 54.3 expected by analysts could give sterling a well-needed boost into the new month.
Eurozone economic growth in focus
Demand for the euro was buoyant on Monday as the economic outlook for the bloc remains solid. Eurozone economic data released on Monday largely met or beat analysts' forecasts.
Inflation data was the key piece that investors were keeping an eye on, which notably it hit projections of 1.3% year on year. Whilst this figure is still substantially below the European Central Bank's 2% target for inflation, market participants were happy that it isn't falling away.
Looking ahead across today there is a barrage of economic data for euro investors to watch, such as German unemployment levels and eurozone manufacturing pmi. However, the eurozone Q2 economic growth data, as measured by the gross domestic product GDP will be the highlight. 2% growth year-on-year is forecasted by analysts for the bloc, should growth prove to be stronger, then the euro could be expected to charge higher.
Why does strong economic data boost a country's currency?
Solid economic indicators point to a strong economy. Strong economies have strong currencies because institutions look to invest in countries where growth prospects are high. These institutions require local currency to invest in the country, thus increasing demand and pushing up the money's worth. So, when a country or region has good economic news, the value of the currency tends to rise.

This publication is provided for general information purposes only and is not intended to cover every aspect of the topics with which it deals. It is not intended to amount to advice on which you should rely. You must obtain professional or specialist advice before taking, or refraining from, any action on the basis of the content in this publication. The information in this publication does not constitute legal, tax or other professional advice from TransferWise Inc., Currency Live or its affiliates. Prior results do not guarantee a similar outcome. We make no representations, warranties or guarantees, whether express or implied, that the content in the publication is accurate, complete or up to date. Consult our risk warning page for more details.
This article was initially published on TransferWise.com from the same author. The content at Currency Live is the sole opinion of the authors and in no way reflects the views of TransferWise Inc.