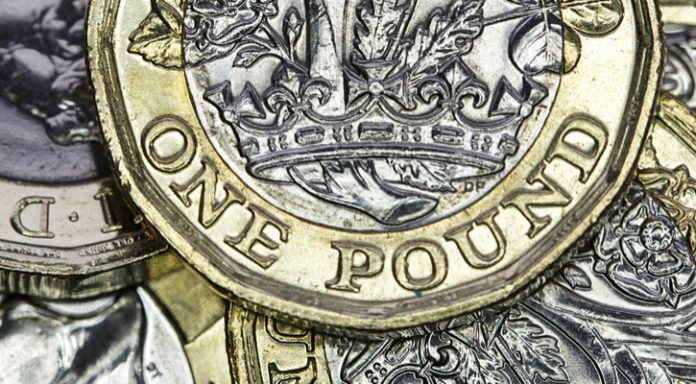 The pound fell against the euro in the previous session, after the European Central Bank (ECB) voted to leave interest rates on hold. The pound euro exchange rate slid to a low of €1.1258. This was its weakest level since early October. The pound is pushing slightly higher in early trade on Friday.
In a week that has been very light of UK economic data, pound investors have focused on domestic politics and Brexit developments. Political anxieties have weighed on the value of the pound. UK Prime Minister Theresa May's grasp on power is fragile at best. Whilst she managed to survive a backbenchers meeting earlier in the week, the pound remains depressed.
Brexit developments have been slow, unnerving investors who are faced with increasing amounts of data showing the economic damage that a no deal Brexit could cause. The Institute of Economic and Social Research most recently advised that a no deal Brexit would mean that the UK GDP would only increase by 0.3% across the whole of 2019. Meanwhile a trade deal that preserves the current arrangement would see GDP grow by 1.9% next year. This enormous difference highlights the economy's need for a deal to be arranged.
These figures come ahead of the Chancellor's budget next week, which comes at a time of huge uncertainty.
Why is a "soft" Brexit better for sterling than a "hard" Brexit?
A soft Brexit implies anything less than UK's complete withdrawal from the EU. For example, it could mean the UK retains some form of membership to the European Union single market in exchange for some free movement of people, i.e. immigration. This is considered more positive than a "hard" Brexit, which is a full severance from the EU. The reason "soft" is considered more pound-friendly is because the economic impact would be lower. If there is less negative impact on the economy, foreign investors will continue to invest in the UK. As investment requires local currency, this increased demand for the pound then boosts its value.
Draghi Calms Euro Investor Nerves
The euro strengthened in the previous session after ECB kept interest rates on hold and as planned cut its monthly bond purchases to €15 billion from €30 billion. President Mario Draghi sought to soothe nervous market participants by confirming that the ECB remains on track to conclude its bond buying programme at the end of the year. The central bank also intends to stick to its plan to raise interest rates at the end of the summer next year. Euro traders had been growing concerned that the ECB would put on hold its plans to hike interest rates amid growing market turmoil.
Why do raised interest rates boost a currency's value?
Interest rates are key to understanding exchange rate movements. Those who have large sums of money to invest want the highest return on their investments. Higher interest rate environments tend to offer higher yields. So, if the interest rate or at least the interest rate expectation of a country is relatively higher compared to another, then it attracts more foreign capital investment. Large corporations and investors need local currency to invest. More local currency used then boosts the demand of that currency, pushing the value higher.
This morning investors will look towards an ECB survey of professional forecasters to gain further insight into the health of the economy. ECB President Draghi will also make a speech; however, he is unlikely to add anything new following yesterday's appearance.
---

This publication is provided for general information purposes only and is not intended to cover every aspect of the topics with which it deals. It is not intended to amount to advice on which you should rely. You must obtain professional or specialist advice before taking, or refraining from, any action on the basis of the content in this publication. The information in this publication does not constitute legal, tax or other professional advice from TransferWise Inc., Currency Live or its affiliates. Prior results do not guarantee a similar outcome. We make no representations, warranties or guarantees, whether express or implied, that the content in the publication is accurate, complete or up to date. Consult our risk warning page for more details.
This article was initially published on TransferWise.com from the same author. The content at Currency Live is the sole opinion of the authors and in no way reflects the views of TransferWise Inc.