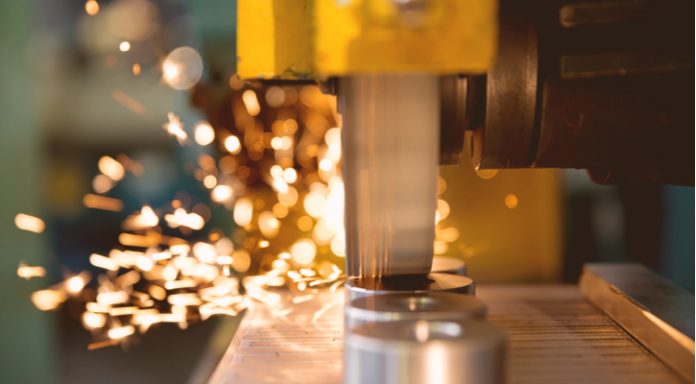 Disappointing UK manufacturing data, in addition to Brexit fears, sent the pound tumbling 0.8% lower versus the euro on Monday. The pound euro exchange rate dropped to a low of €1.1070, wiping out last week's gains.
What do these figures mean?
When measuring the value of a pair of currencies, one set equals 1 unit and the other shows the current equivalent. As the market moves, the amount will vary from minute to minute.h If the euro amount increases in this pairing, it's positive for the pound. Or, if you were looking at it the other way around:1 EUR = 0.87271 GBPIn this example, €1 is equivalent to approximately £0.87. This measures the euro's worth versus the British pound. If the sterling number gets larger, it's good news for the euro.
The pound started the week on the back foot after EU Chief Negotiator Michel Barnier poured cold water on UK Prime Minister Theresa May's Brexit plans, by saying that there are parts of the plan which he strongly opposes. Meanwhile, Theresa May refused to budge her stance leading to concerns that the Brexit negotiations will be back in stalemate very quickly. This could hinder the chances of a Brexit deal being achieved.
Why is a "soft" Brexit better for sterling than a "hard" Brexit?
A soft Brexit implies anything less than UK's complete withdrawal from the EU. For example, it could mean the UK retains some form of membership to the European Union single market in exchange for some free movement of people, i.e. immigration. This is considered more positive than a "hard" Brexit, which is a full severance from the EU. The reason "soft" is considered more pound-friendly is because the economic impact would be lower. If there is less negative impact on the economy, foreign investors will continue to invest in the UK. As investment requires local currency, this increased demand for the pound then boosts its value.
Falls in the pound were then extended after UK manufacturing activity dropped by more than what analysts were expecting in August. Analysts had been expecting UK manufacturing activity to remain constant in August at 53.9. Instead it dropped sharply to 52.8, whereby a figure over 50 is expansion compared to the previous month, and below 50 is contraction. This is the slowest pace of growth in over 2 years. An unexpected decline in export orders hit manufacturers. This decline in orders comes as trade tensions start to impact on the global economy and slow the pace of global growth.
Today investors will look towards construction activity. Analysts expect the construction Purchasing Managers' Index (PMI) to have declined slightly in August to 54.9 from July's strong reading of 55.8. A weaker figure could drag the pound lower. Bank of England Governor Mark Carney is due to speak which could create some volatility if he touches on monetary policy.
Why does poor economic data drag on a country's currency?
Slowing economic indicators point to a slowing economy. Weak economies have weaker currencies because institutions look to reduce investments in countries where growth prospects are low and then transfer money to countries with higher growth prospects. These institutions sell out of their investment and the local currency, thus increasing supply of the currency and pushing down the money's worth. So, when a country or region has poor economic news, the value of the currency tends to fall.
Stronger Euro Despite Italian Concerns
The euro was trading higher across the board in the previous session. Investors continued to digest encouraging comments from the European Central Bank (ECB) vice President Luis de Guindos on Friday. Mr de Guindos expressed confidence in the eurozone's economy.
However, he also stated that it was essential that Italy set a prudent budget and abided with the EU's deficit terms. For the time being, the markets remain optimistic that Italy will stick to the rules, even as mixed messages come from its politicians as to whether it will look to spend heavily or not with the next budget. With Italian spending targets due on Friday, investors will soon have a better idea.
---

This publication is provided for general information purposes only and is not intended to cover every aspect of the topics with which it deals. It is not intended to amount to advice on which you should rely. You must obtain professional or specialist advice before taking, or refraining from, any action on the basis of the content in this publication. The information in this publication does not constitute legal, tax or other professional advice from TransferWise Inc., Currency Live or its affiliates. Prior results do not guarantee a similar outcome. We make no representations, warranties or guarantees, whether express or implied, that the content in the publication is accurate, complete or up to date. Consult our risk warning page for more details.
This article was initially published on TransferWise.com from the same author. The content at Currency Live is the sole opinion of the authors and in no way reflects the views of TransferWise Inc.