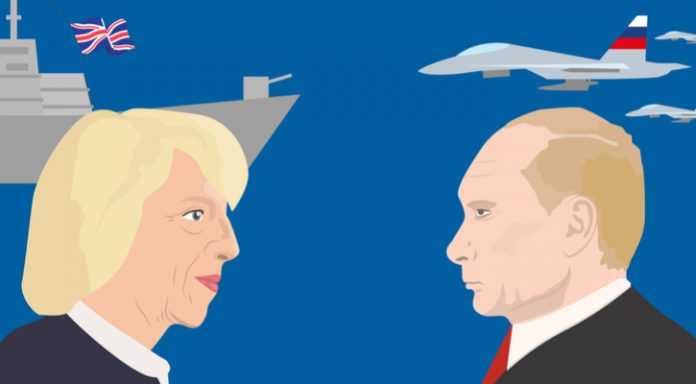 The pound US dollar experienced a choppy trading session on Wednesday. Mixed US economic data and continued trade war fears in addition to souring UK Russian relations drove trading. The pound US dollar exchange rate hit a high of $1.3996, before quickly dropping to a low of $1.3926.
What do these figures mean?
When measuring the value of a pair of currencies, one set equals 1 unit and the other shows the current equivalent. As the market moves, the amount will vary from minute to minute.
For example, it could be written: 1 GBP = 1.28934 USD
Here, £1 is equivalent to approximately $1.29. This specifically measures the pound's worth against the dollar. If the US dollar amount increases in this pairing, it's positive for the pound.
Or, if you were looking at it the other way around: 1 USD = 0.77786 GBP
In this example, $1 is equivalent to approximately £0.78. This measures the US dollar's worth versus the British pound. If the sterling number gets larger, it's good news for the dollar.
The UK economic calendar was empty on Wednesday, furthermore there were no fresh Brexit headlines to drive trading. Instead investors turned their attention to the rising geopolitical tensions between the UK and Russia.
UK Prime Minister Theresa May retaliated against Russia's poisoning of a double agent, by expelling 23 diplomats from Britain. She has also terminated high level contact with Moscow and has sought support from NATO, framing this attack as the first chemical weapons attack on NATO territory since the organization began. So far, the pound's reaction has been muted to non-existent, however if tensions rise further, the pound could start to sell off.
How does political risk have impact on a currency?
Political risk drags on the confidence of consumers and businesses alike, which means both corporations and regular households are then less inclined to spend money. The drop in spending, in turn, slows the economy. Foreign investors prefer to invest their money in politically stable countries as well as those with strong economies. Signs that a country is politically or economically less stable will result in foreign investors pulling their money out of the country. This means selling out of the local currency, which then increases its supply and, in turn, devalues the money.
Today there is no high impacting economic data. Investors will need to wait until next week, March 20th for UK inflation numbers. UK inflation was at 3% in January, some way above the BoE's 2% target. The central bank said that they expect inflation to gradually fall back to 2% during the course of the next year. Analysts are expecting inflation to dip marginally in February and for core inflation to also tick lower. Should this be the case, the pound could drop as the possibility of an interest rate hike this month could be put into doubt.
Mixed US Data Made For Choppy Trading
The dollar was the main driver of movement in the GBP/USD exchange rate on Wednesday. The dollar initially moved lower on the release of US retail sales figures. Retail sales declined by -0.1%, constant with January's upwardly revised -0.1%. This is the third straight month that retail sales declined, which points to slowing consumer spending. This is bad news for the US economy which depends so heavily on consumer spending. The weaker than forecast data send the dollar lower.
Market participants didn't dwell on the retail sales figures, instead they turned their attention to the US Producer Price Index, which measures wholesale inflation. PPI rose in February to 2.7% year on year, its biggest jump since 2014. High wholesale inflation is often a sign of higher consumer inflation down the line. Therefore, market participants cheered as they assumed inflation will pick up, which would mean more interest rate rises going forward.
Why do raised interest rates boost a currency's value?
Interest rates are key to understanding exchange rate movements. Those who have large sums of money to invest want the highest return on their investments. Higher interest rate environments tend to offer higher yields. So, if the interest rate or at least the interest rate expectation of a country is relatively higher compared to another, then it attracts more foreign capital investment. Large corporations and investors need local currency to invest. More local currency used then boosts the demand of that currency, pushing the value higher.

This publication is provided for general information purposes only and is not intended to cover every aspect of the topics with which it deals. It is not intended to amount to advice on which you should rely. You must obtain professional or specialist advice before taking, or refraining from, any action on the basis of the content in this publication. The information in this publication does not constitute legal, tax or other professional advice from TransferWise Inc., Currency Live or its affiliates. Prior results do not guarantee a similar outcome. We make no representations, warranties or guarantees, whether express or implied, that the content in the publication is accurate, complete or up to date. Consult our risk warning page for more details.
This article was initially published on TransferWise.com from the same author. The content at Currency Live is the sole opinion of the authors and in no way reflects the views of TransferWise Inc.