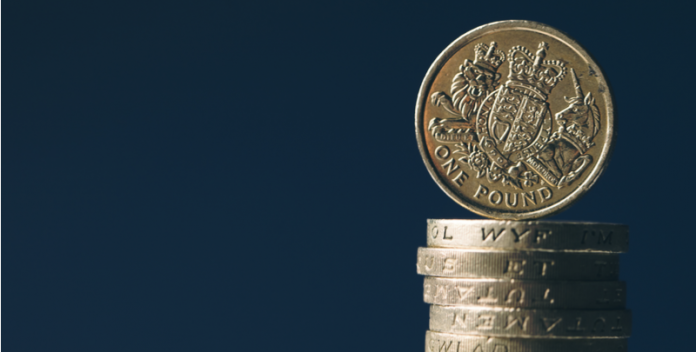 Sterling plummeted versus the U.S. dollar as a hung parliament and a coalition of chaos look certain. The pound dropped 1.5% against U.S. dollar as investors digested the worst possible outcome for sterling in the UK general elections.
Sterling lost ground versus the dollar as soon as the exit polls pointed to a win by the UK Conservatives, but with an insufficient working majority in Parliament. A party must win by 326 seats in order to have a working majority in Parliament. As election night wore on it became clear that Theresa May and the Conservatives were not going to make it across the line.
This is bad news for the pound because of the uncertainty that lies ahead. Firstly, uncertainty over which parties will actually be able to form a coalition. Secondly what this new governing coalition's policies will be in Brexit negotiations – which kick off in just a few weeks. Given the financial market's dislike of uncertainty, things are not looking good for the pound. Sterling could now be under considerable pressure until more details emerge over which parties will be ruling and what the policy towards Brexit negotiations may look like.
Furthermore, should the Conservatives fail to form a coalition government, then Labour will be given an opportunity. Labour may look to join forces with the Scottish National Party, and under these circumstances we could see a second Scottish referendum on the cards, which would be an added headache for the pound.
Nothing new from Comey
On the other side of the equation, demand for the dollar has been increasing following James Comey, ex-FBI Director's appearance before U.S. Congress. This much-anticipated event turned out to be a non-event – to the delight of the dollar. No major new information came to light regarding interactions between recently fired Comey and U.S. President Trump. Furthermore, it would appear that Trump likely did not act in a way that warranted impeachment. All in all, there was little controversy surrounding the event, which has been good news for the dollar. The buck believes the less scandal there is in Washington, the more quickly Trump will be able to push his dollar-boosting economic reforms through Congress.

This publication is provided for general information purposes only and is not intended to cover every aspect of the topics with which it deals. It is not intended to amount to advice on which you should rely. You must obtain professional or specialist advice before taking, or refraining from, any action on the basis of the content in this publication. The information in this publication does not constitute legal, tax or other professional advice from TransferWise Inc., Currency Live or its affiliates. Prior results do not guarantee a similar outcome. We make no representations, warranties or guarantees, whether express or implied, that the content in the publication is accurate, complete or up to date. Consult our risk warning page for more details.
This article was initially published on TransferWise.com from the same author. The content at Currency Live is the sole opinion of the authors and in no way reflects the views of TransferWise Inc.