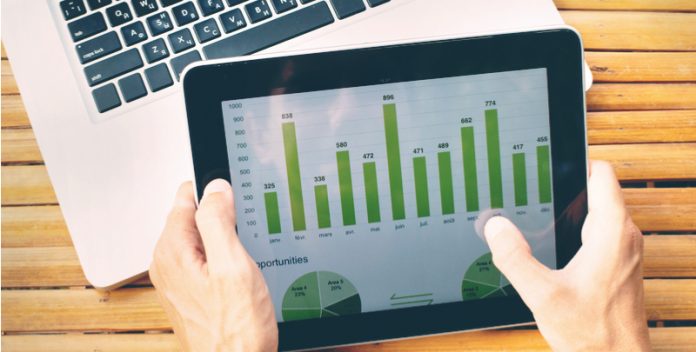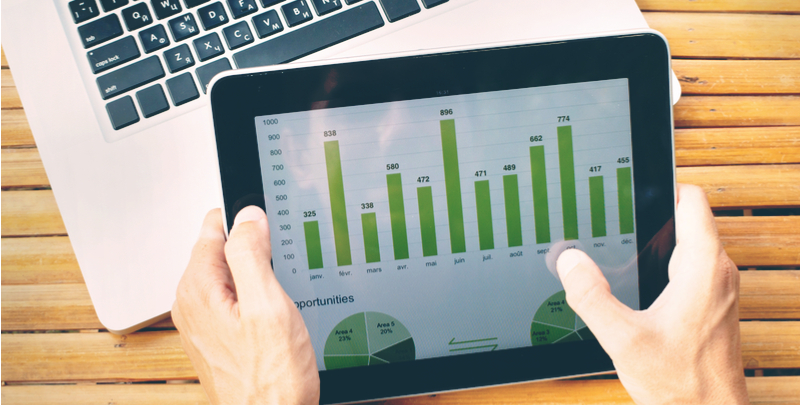 Friday looks set to be a volatile day for the pound U.S. dollar exchange rate. The UK general election race is set to continue influencing sterling in addition to construction figures set to come out today. On the other side of the equation, the U.S. dollar could be impacted by the closely watched U.S. jobs report.
This week has seen a heavy focus on the UK election coming up next week and its narrowing of the polls. So yesterday's better than expected manufacturing data came as a welcomed relief for the pound. Following the release, the pound rebounded through $1.29, after having been as low as $1.2830.
UK Manufacturing activity grew by 56.7, slightly down from the three-year high of 57.3 reached last month, but still ahead of analyst expectations. Although manufacturing activity isn't a large contributor to the UK economy, two months of strong data is now fuelling hopes that the UK economy is bouncing back from a poor start to 2017.
Why does strong economic data boost a country's currency?
Solid economic indicators point to a strong economy. Strong economies have strong currencies because institutions look to invest in countries where growth prospects are high. These institutions require local currency to invest in the country, thus increasing demand and pushing up the money's worth. So, when a country or region has good economic news, the value of the currency tends to rise.
Any signs that the UK economy could be strengthening will tend to boost the pound, which is what we saw yesterday. Investors will now wait eagerly to see if the construction sector can also produce another month of solid data. Should construction activity grow at a faster rate than the expected 52.7, then we could see sterling take another step higher.
Will the U.S. jobs report set in stone a June interest rate rise?
Today sees the release of the latest U.S. jobs data, as measured by the non-farm payroll (NFP). Something to look out for before the Federal Open Monetary Committee (FOMC) make their mid-June decision on interest rates. The market is looking for the report to confirm three things: firstly, that around 185,000 new jobs were created in May, secondly, that U.S. unemployment has remained at a steady 4.4% and thirdly, that annual earnings hold firm at April's level of 2.5%.
What is the NFP report and why is it important? The NFP is an employment report released on the first Friday of each month that covers information on unemployment, payroll data and job creation among other statistics. It is watched closely because of its importance in identifying the rate of inflation and economic growth in America.
How does the non-farm payroll (NFP) affect the U.S. dollar?
It works like this, when there is low unemployment and high job creation, the demand for workers increases. As demand for workers goes up, wages for those workers also go up. Which means the workers are now taking home more money to spend on cars, houses or in the shops. As a result, demand for goods and services also increase, pushing the prices of the good and services higher. That's also known as inflation. When inflation moves higher, central banks are more likely to raise interest rates, which then pushes the worth of the currency higher.
So, should we see better than expected figures later this afternoon, then interest rate expectations for the U.S. will increase, which could then boost the dollar. Alternatively, a weak reading will weigh on interest rate expectations and could pull the dollar lower.

This publication is provided for general information purposes only and is not intended to cover every aspect of the topics with which it deals. It is not intended to amount to advice on which you should rely. You must obtain professional or specialist advice before taking, or refraining from, any action on the basis of the content in this publication. The information in this publication does not constitute legal, tax or other professional advice from TransferWise Inc., Currency Live or its affiliates. Prior results do not guarantee a similar outcome. We make no representations, warranties or guarantees, whether express or implied, that the content in the publication is accurate, complete or up to date. Consult our risk warning page for more details.
This article was initially published on TransferWise.com from the same author. The content at Currency Live is the sole opinion of the authors and in no way reflects the views of TransferWise Inc.