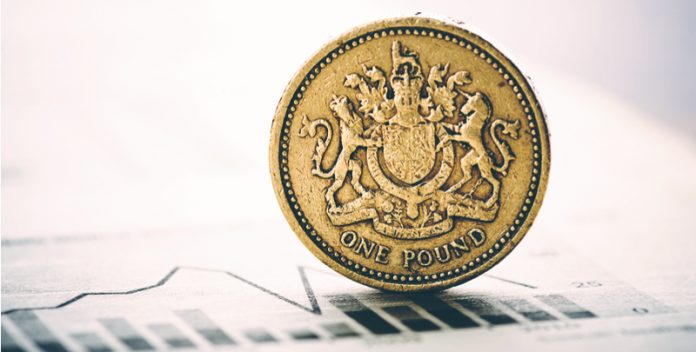 Political fears continue to grind the pound lower as the UK general elections approach. Sterling weakness pushed the pound over U.S. dollar exchange rate as low as $1.2791 yesterday, after having been as high as $1.2887 in the previous session.
For the past 10 days, UK political jitters have been creating a lot of volatility across the pound exchange rates. The UK Conservative party had been enjoying an historic lead over the Labour party, however, last week that lead then narrowed and has now nearly disappeared. The latest polls by YouGov polls are now pointing to Theresa May and the Conservatives potentially losing their majority in Parliament, which would be disastrous for the Brexit process and the pound.
A win for Theresa May, with an increased Conservative majority in the UK Parliament would be beneficial for sterling. With more Conservatives in power, it would ensure fewer disruptions from hardline "Brexiteers" in the Brexit process and pave the way for a smoother Brexit. A smooth Brexit is considered positive for the pound, and any signs to that a smooth Brexit isn't looking likely will send sterling lower. Which is exactly what the market saw overnight.
Dollar steady as investors look for clues on interest rate hikes
Meanwhile, the picture for the dollar has been relatively quiet in comparison. The focus remains sharply on the Federal Reserve monetary policy meeting in two weeks times, when it will decide whether or not to increase U.S. interest rates. Following supportive comments from several Federal Reserve members yesterday, the expectation of an American interest rate rise at the June meeting is now at 88%. There had been forecasts for up to two further rates hikes throughout the rest of 2017, but these now look unlikely. Even one more rate hike will be dependent on stronger inflation data coming out of America. The fact that fewer rate hikes are expected is keeping the U.S. dollar under pressure.
Interest rates are an important key in understanding exchange rates. Institutions and corporations seek to invest money into a country that has a higher interest rates than others. So, if the interest rate or the interest rate expectation of a country is relatively higher compared to another, then it attracts more foreign capital investment. In order to invest, companies need local currency. Thus, as they buy more it increases the demand and increases the value of the money.

This publication is provided for general information purposes only and is not intended to cover every aspect of the topics with which it deals. It is not intended to amount to advice on which you should rely. You must obtain professional or specialist advice before taking, or refraining from, any action on the basis of the content in this publication. The information in this publication does not constitute legal, tax or other professional advice from TransferWise Inc., Currency Live or its affiliates. Prior results do not guarantee a similar outcome. We make no representations, warranties or guarantees, whether express or implied, that the content in the publication is accurate, complete or up to date. Consult our risk warning page for more details.
This article was initially published on TransferWise.com from the same author. The content at Currency Live is the sole opinion of the authors and in no way reflects the views of TransferWise Inc.