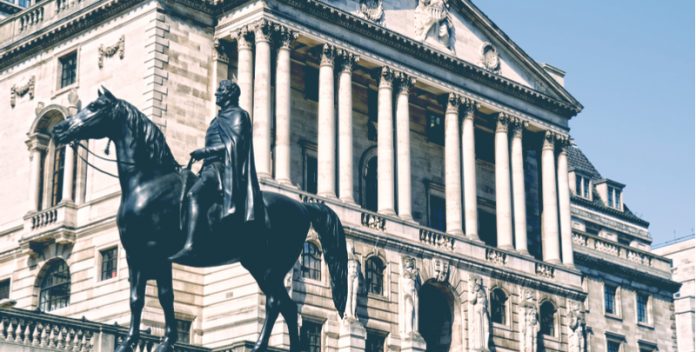 The pound to Australian exchange rate tumbled this morning after the Bank of England voted to leave interest rates untouched at the historically low level of 0.25%, and cut growth forecasts. Investors swiftly moved to sell sterling, which pulled the pound Aussie rate down to a weekly low of 1.7447, after hitting a six-month high of 1.7650 just the day before.
The decline in sterling was slightly surprising given that the Bank of England also said that interest rates may rise faster than expected. Higher interest rates tend to attract more foreign investment, which increases the demand for the home currency and pushes the value of that currency higher. So, comments about a faster pace of hikes from the BoE would be expected to boost the pound. That was not the case today and that is because there was also a lot of news and data to be digested and not much of it was good.
Disappointment from BoE on several levels pushes pound lower
Firstly, there was the disappointment that only one member of the committee that decides interest rates, instead of the two hoped for, voted for an increase in rates. The other 7 voted for rates to remain unchanged. Then there was the cut to the growth forecast this year to 1.9% from 2%. Lower growth goes hand in hand with a lower currency value. Finally, even the pound positive data that inflation was on the increase, expected to hit 2.7% this quarter and 2.8% in the final months of 2017 was accompanied by the bad news that wages would only increase at 2%. This is actually a wage decrease in real terms when inflation is accounted for.. With the consumer set to struggle for the foreseeable future, an interest rate hike, which would put more pressure on households still looks to be some way off.
Fall in iron ore prices bring Aussie dollar lower
Falls in the pound to Australian exchange rate were not as heavy as in some other currency pairs and this was because the Australian dollar was also experiencing weakness as prices of iron ore continued to crumble. Iron ore is Australia's largest export, so when the price of iron ore falls the economic growth outlook for Australia also weakens. A weaker economic outlook tends to result in decreased demand for that currency, which is what we are seeing today as iron ore hits fresh four month lows.

This publication is provided for general information purposes only and is not intended to cover every aspect of the topics with which it deals. It is not intended to amount to advice on which you should rely. You must obtain professional or specialist advice before taking, or refraining from, any action on the basis of the content in this publication. The information in this publication does not constitute legal, tax or other professional advice from TransferWise Inc., Currency Live or its affiliates. Prior results do not guarantee a similar outcome. We make no representations, warranties or guarantees, whether express or implied, that the content in the publication is accurate, complete or up to date. Consult our risk warning page for more details.
This article was initially published on TransferWise.com from the same author. The content at Currency Live is the sole opinion of the authors and in no way reflects the views of TransferWise Inc.