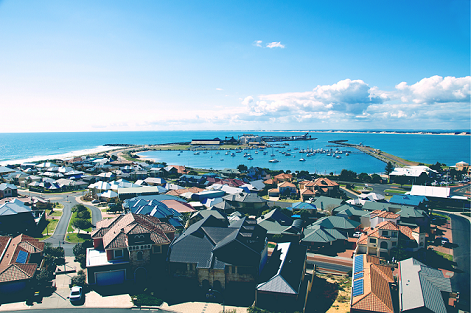 The Aussie dollar took another step lower versus sterling on Monday, now trading at levels not seen since September of last year. Going into the end of last week the Australian dollar was struggling after softer than expected Chinese data and delays in Trump's promises of infrastructure weighed on base metal prices and affected the commodity related currency.
This week, the Australian dollar kicked off on the wrong foot as data showed the biggest yearly drop in building approvals in six months. Approvals were down a massive 19.9% in the 12 months to the end of March, tumbling from a fall of 4.9% in the previous month of February. So why does this matter? Building permits are an indication of future construction plans and are essential for gauging future investment and housing demand, which is looking very shaky judging by these figures.
Australian business confidence increases
Other data painted a slightly rosier picture for the overall state of the Australian construction sector, which has also caught the eye of the Australian central bank, with the latest policy meeting highlighting growing concerns over housing market risks. Asides from construction data, there was a noticeable increase in business sentiment, with business confidence jumping to 13 from 6 index points in the previous month.
Overall it is possible to conclude that data being released from Australia is showing the economy to be in a solid position but the huge disappointment on housing permits clearly indicates a problem. Whilst one month's' worth of data does not constitute a trend, it will be interesting to see how this picture develops and the building approvals data will probably draw extra attention next month.
UK policy decision in focus
On the other side of the equation sterling was continuing to move higher after a hat-trick of strong economic data last week eased concerns over a slowing economy, weighed down by rising prices and stagnating wage growth.
The focus will now shift towards the UK policy decision on 11th May, where the central bank is expected to keep interest rates on hold at 0.25%. There is some hope that following the strong data this last week, policy makers may shift towards a more hawkish tone and look to raise UK interest rates at a faster pace which would give sterling an extra boost.
| —– |
|

This publication is provided for general information purposes only and is not intended to cover every aspect of the topics with which it deals. It is not intended to amount to advice on which you should rely. You must obtain professional or specialist advice before taking, or refraining from, any action on the basis of the content in this publication. The information in this publication does not constitute legal, tax or other professional advice from TransferWise Inc., Currency Live or its affiliates. Prior results do not guarantee a similar outcome. We make no representations, warranties or guarantees, whether express or implied, that the content in the publication is accurate, complete or up to date. Consult our risk warning page for more details.
This article was initially published on TransferWise.com from the same author. The content at Currency Live is the sole opinion of the authors and in no way reflects the views of TransferWise Inc.