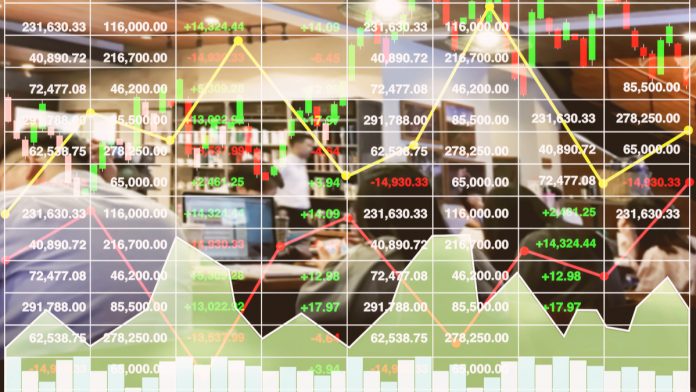 Stock markets advanced in the Asian session after signs of progress in US fiscal stimulus  talks.
House Speaker Pelosi's 48-hour deadline on stimulus talks could spark a period of risk aversion.
S&P 500 set to gain ground as price forms a Bull Flag continuation pattern.
Stock markets trended northwards in the Asian session. Australia's ASX 200 rallied 0.85% and Japan's Nikkei 225 jumped over 1.2%.
Data from China dragged on cyclically-sensitive Australian Dollar, which pulled back from the daily high post release.
Gold clawed back over $1,900. Silver stormed 1.7% higher, as the safe haven US Dollar declined.
European Central Bank President Christine Lagarde and Federal Reserve Chair Jerome Powell are due to speak. 
48-Hour Deadline on Stimulus Talks Could Weigh on US Equity Indices
Developments surrounding  continuing negotiations between Republicans and Democrats on a fiscal stimulus package is expected to drive thee near-term outlook for US bourses, as House Speaker Nancy Pelosi announces that she and Treasury Secretary Steven Mnuchin have 48 hours to agree the a deal if we want to get it done before the election, which we do.
The US is recording 50,000 new coronavirus infections a day whilst initial jobless claims increased by 898,000 (est. 825,000) in last week, the need for additional fiscal stimulus is becoming increasingly urgent.
Moreover, Fed Chairman Jerome Powell warned that the absence of "an additional pandemic-related fiscal package" could negatively impact growth in the final quarter Vice Chair Richard Clarida also stressed the need for " additional support from fiscal policy " given that "it will take some time to return to the levels of economic activity and employment that prevailed at the business cycle peak in February".
Mnuchin confirmed that  he and Pelosi are making progress in some areas. However he also said that they remain far apart from others" . He considered achieving a deal before the elections would be difficult. It seems increasingly unlikely that a deal will be passed before the US presidential elections in two weeks' time.
Even if a deal is agreed, there is a good chance  that it will be voted-down in the Senate, particularly given Senate Majority Leader Mitch McConnell prefers a much smaller aid package of just will cost roughly $500 billion
Rising risk aversion could dominate US policymakers who fail to get a deal done before the two day deadline set by Speaker Pelosi.
Democrat Win Underpins Equity Prices
The markets could be looking through immediate fiscal stimulus deadlock towards  a a Biden presidency, which is expected to  come with a substantial injection of stimulus if the Senate flips to a Democratic majority.
With just 2 weeks  until the election and  Mr Biden holds a solid lead over the incumbent President Trump in the national polls, a Democratic administration is looking like the more probable outcome.
According to the RealClearPolitics Betting Average index  Trump could narrow the gap significantly over the coming days, if the current trend were to continue.
So whilst a lack of fiscal stimulus could drag on US asset prices near term the increasing probability of a Biden win in November could see markets price in a larger government support package and directing  flows into risk-associated assets.
If President Donald Trump claws back lost ground in the polls as is reflected in the S&P 500 recent 4-day decline as Trump nudged higher in the polls slide lower on the back of Trump's nudge higher in the national polls.
---