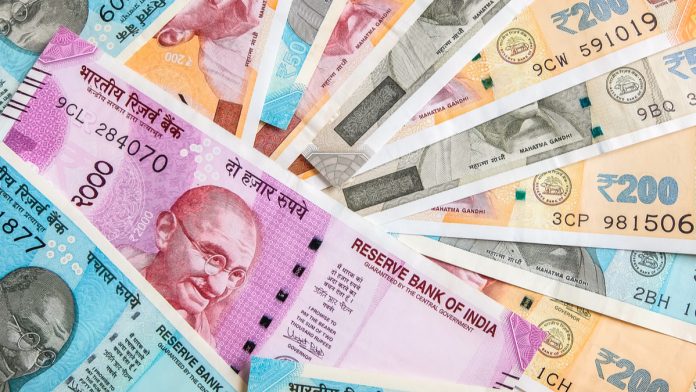 GBP/INR is extending gains in early trading on Monday, after adding 0.17% on Friday. At the time of writing, one British pound buys 98.750 Indian rupees, up 0.38% as of 7:30 AM UTC. The pair is now trading near a strong resistance near 98.900.
Last week, the rupee was stronger as India saw a declining number of COVID cases, and several rating agencies improved their outlook for the current fiscal year compared to previous GDP forecasts provided in October. On the other side, the pound was under pressure amid the fresh restrictions introduced in England and another surge in COVID cases to record levels.
Sunak Says Brexit Deal Is Possible
Now the sterling is boosted by cautious Brexit hopes, after British finance minister Rishi Sunak said on Sunday that there was real progress in negotiations with the European Union. Still, he emphasized that the UK wouldn't accept a deal at any cost. A deal that would limit Britain's opportunities in the futures will not be considered.
He told the Sunday Times:
"Every day I am reviewing bits of text, so there is genuine progress. Certainly, it would be preferable to have a deal."
But Sunak added:
"The major impact on our economy is the coronavirus. It's absolutely not (a question of doing) a deal at any price."
The finance minister hinted that a no-deal could be blamed on the EU alone. European leaders don't want to compromise on the UK's "completely reasonable and very transparent principles," Sunak said.
Yesterday, the Telegraph reported that British Prime Minister Boris Johnson was about to speak to the European Commission President Ursula von der Leyen this week in an effort to fix the most significant issues related to the trade talks.
Investor sentiment is also improving after the government said yesterday that it was working with Scotland, Wales, and Northern Ireland to ease some restrictions for Christmas to let families get together.
At the end of last week, the UK reported some upbeat retail sales and inflation data, while the consumer confidence from GfK was also improving.
---