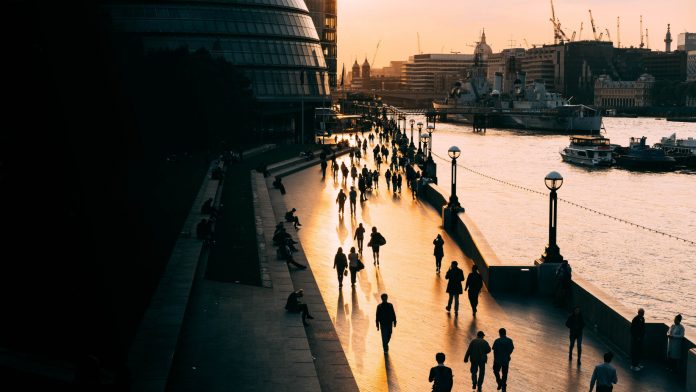 Pound (GBP) edges lower ahead of unemployment figures
UK unemployment expected to stay at 4.8%
Euro (EUR) traded sideways after strong gains on Friday
Eurozone GDP Q2 data in focus
The Pound Euro (GBP/EUR) exchange rate is ticking lower on Tuesday . The pair settled flat at €1.1756 on Monday in quiet trade ahead of a busy week. At 05:45 UTC, GBP/EUR trades -0.1% at €1.1743.
The Pound traded in a familiar range at the start of the week supported by the slightly more hawkish tone from the Bank of England at the start of the month whilst elevated COVID cases have kept any Pound strength in check.
Today all eyes will be on the UK unemployment data. The picture for the UK labour market has been steadily improving over the past few months. This has been clearest in the declining claimant count which has declined to 5.8% in June from 7.2% in March. The unemployment rate also broadly trended lower. However, it ticked up slightly in May to 4.8%. This is most likely as more furloughed employees were let go. The furlough scheme will start to wind up ending in Autumn as a result unemployment figures could start to rise slightly. The Bank of England has become more upbeat about its outlook for unemployment downwardly revising expectations to a 5.2% rise this year.
The Euro moved sideways at the start of the week amid a lack of fresh catalysts. The common currency held steady after driving sharply higher at the end of last week on US Dollar weakness.
Looking ahead there is plenty of data for investors to sink their teeth into. First Eurozone GDP data, the second estimate for the second quarter could provide fresh impetus. Analysts expect the Eurozone economy to expand 13.7% year on year and 2% quarter on quarter. A stronger than forecast reading could help to boost the Euro.
However, economic growth in the bloc is slower than that of the UK in the second quarter as Europe experienced a third wave of COVID with lockdown restrictions lasting up to June in some countries such as Germany.
---