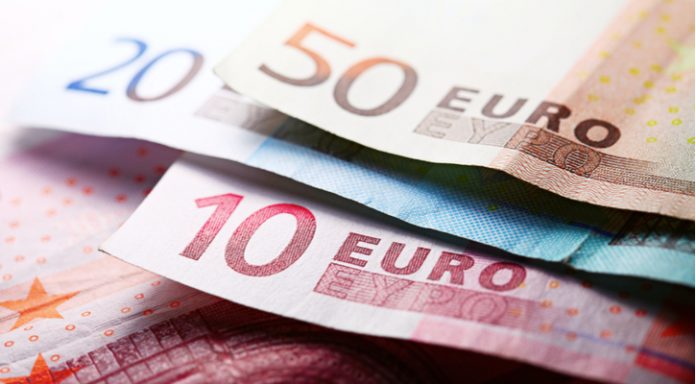 Euro trading near two-year highs against the dollar
Fiscal stimulus deal progress gains prominence
Jobless claims and China trade tensions worry the dollar
Bulls' upper-hand seen in 4-hour chart today
Dollar weakness is setting up the next wave of up-swing in the Euro. The recent disappointments due to the deeply discouraging 167,000 private-sector jobs increase in July compared to an expectation of 1.5 million jobs, reported in the latest ADP. And, the weakness in hiring revealed through ISM Non-Manufacturing Purchasing Managers' Index, hurt the US dollar.
ADP reports, even though, had failed recently to mirror the official Non-Farm Payrolls figure releases, it had generally caught the direction of the job numbers.
Today's significant release will be that of weekly jobless claims; the dollar will attract more selling pressure if the report shows the claims' uptrend is not abating.
Non-Farm Payrolls
Friday's Non-Farm Payrolls will be keenly tracked as analysts' estimates are updated. At the same time, President Trump gushed about a big number, probably before receiving the official data – though he might get it by late Thursday. If his exuberance was premature, the dollar might suffer later as his statement has altered the expectations for now.
He had also spoken about extending the federal unemployment claims if the democrats and republicans failed to conclude the new fiscal package.
Markets seem to have priced in the multi-trillion boost despite the dillydallying by the politicians, stretching it to the last-hour negotiations.
COVID-19 Vaccine Updates
Anthony Fauci, America's top immunologist, said that tens of millions of doses of coronavirus vaccine would become available to Americans this year itself. Stocks kept up the bullishness as hopes for the vaccine are now high, also the virus case curve falling in the US.
But, the infections are not slowing down in other parts of the world, especially in Spain, France, and Belgium. Markets are ignoring them as of now.
These factors are helping Euro bulls to push the EUR/USD pair to new highs.
---