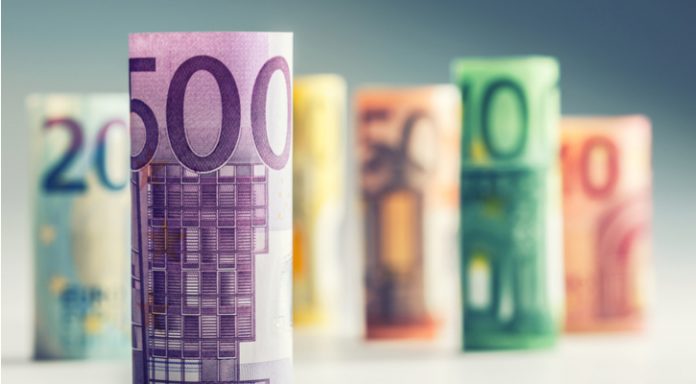 Dollar weak during Asia-Pacific trading
EUR/USD Hits Resistance; RSI Suggests Weakness
Covid-19 Cases Sour Sentiment
Gold traded above 2,040 dollars as the US 10-year yield fell back below 55 basis points and the dollar continued its decline.
The S&P 500 futures were seen trading in a narrow range while the Australia Dollar rose. The Japanese Yen lost ground to its competitors as the risk-on trades were in play, while USD/CNH fell to its near month lows since early-march.
Bank of England's policy stance is dictating today's market mood and the British Pound's near-term outlook will rely on the announcement.
COVID-19 Worries for Euro
The climb in coronavirus case numbers in the European Union member states is a cause of worry for the Euro especially as the
European Central Bank Chief Economist Philip Lane expressed his fears over the high level of economic slack and the uncertain outlook for the economy. If the pandemic cases increase, it might force the central bank to raise the asset purchases via its 1.35 trillion euro emergency purchase program aimed at containing the economic impact.
He further noted the reduction in the pace of purchases under the program in July, thanks to the signs of economic recovery.
Euro zone's manufacturing and composite PMI had earlier surprised to the upside along with the resurgent retail sales.
EUR/USD Hits Resistance and Consolidates
EUR/USD is consolidating below the psychologically important 1.19; it is tracing out a trading range similar to the earlier months.
But, the longevity of the pair, inside the range, is in question as the MACD is near two-year highs. The 50-day moving average, now 1.1430, is also rising on a steep slope.
Also, a bull-flag formation is in the making, indicating more upside if the price clears the July high of 1.1909.
The pair will trade in a range between the 1.17 and 1.19 levels before making an up-move. RSI is also moderating after the last month's overbought readings. The bullish formation will lose its edge if the pair trades below 1.1696.
EUR/CHF Fails to Sustain Above 200-day Moving Average
EUR/CHF seems to restart its down move along with the two-year downtrend after it lost momentum while trying to hold above the 200-day moving average, 1.0743, cleared in the July end.
USD Index Today - last 90 days
---