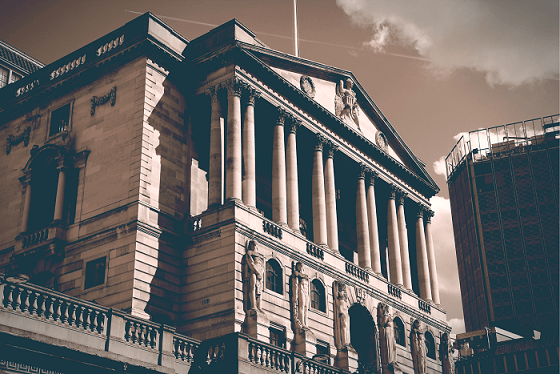 Second Quarter GDP likely 20 Percent lower than the fourth quarter of 2019
UK unemployment projected at 7.5 Percent
Recovery is seen in household consumption
All policy measures were left unchanged today by the Bank of England, which was the market expectation. But, the bank went onto give some dire projections about the state of the economy, especially in the growth and employment numbers.
It said the current year second-quarter GDP would see a contraction of 20 Percent compared to the fourth quarter of 2019. Also, the unemployment numbers are projected to rise to 7.5 Percent in the near term.
The monetary policy committee on a positive note added that household consumption and spending had recovered significantly recently.
GBP/USD immediately went up after the policy announcement, but later drifted lower after touching a multi-month high of 1.3181. The narrative of the bank made clear that negative interest rates are not considered in the short-term and didn't close doors on further stimulus measures if the need arises. The pair is now targeting 1.3200 or probably higher, but a lot depends on the dollar strength after Friday's US job report.
---