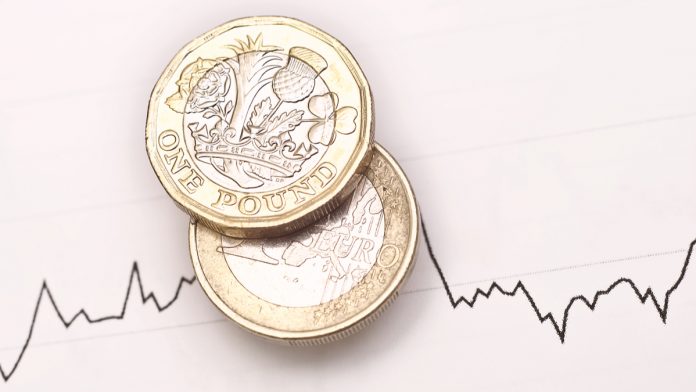 GBP to EUR pair drops to over two-weeks low
Key UK inflation data eyed on Wednesday
EU markets observe Assumption day
Brent Oil rose over 3% last week
The Pound Euro (GBP/EUR) edged lower into a key week with UK inflation tipped to increase further. The pair fell by -0.28% in the previous week settling on Friday at €1.1832, after trading in a range between €1.1890 – €1.1775.
At 05:50 UTC, GBP/EUR trades -0.05% at €1.1826.
After inflation in the UK reached a new 40-year high, experts are forecasting the inflation rate as measured through the Consumer Price index (CPI) to go as high as 9.8% in July up from 9.4% in June. As the cost-of-living crisis deepens, according to estimates, the BOE is expected to tighten more aggressively in the coming months.
Elsewhere, Brent oil settled up +3.65% at 97.80 per barrel but not before reaching the lowest price level following Russia's invasion of Ukraine. The International Energy Agency (IEA) raised its oil demand growth forecast for 2022, while OPEC revised down its oil demand expectation by 260k barrels/day, which has helped boost oil prices.
Some EU markets are closed today in observance of Assumption day, which means EU-based currency pairs may have liquidity dry out.
---