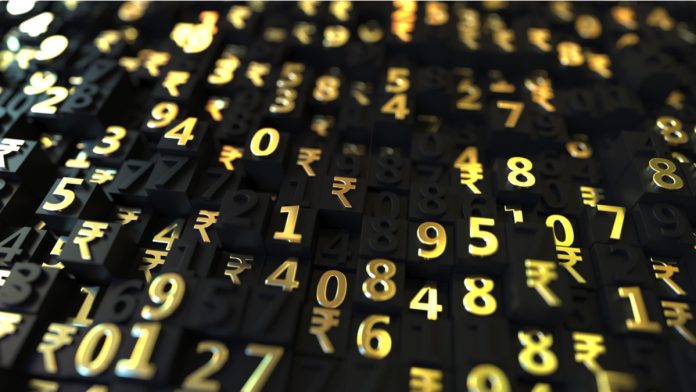 Indian Rupee's five-day rally gets interrupted
India's record trade deficit of $31 billion negatively weighs on the FX rate
India's services sector falls to a 4-month low
US initial jobless claims eyed
Indian Rupee's five-day rally gets paused by the biggest sell-off since June 28. At the foreign exchange market, the value of the Rupee depreciated by 48 paise on Wednesday settling down -0.61% at 79.04 against the US dollar. The USD/INR exchange rate was seen trading on Thursday within a tight trading range of 79.02 and 79.48.
Weakness in the domestic economy has dented the appeal of the Indian Rupee, which give back some of the recent gains. The country's trade deficit widened in July to $31 billion compared to $26.18 billion in the previous month.
Additionally, India's services sector slowed down to 55.5 in July, pointing to the slowest rate of growth in four months.
The dollar index, which gauges the greenback's strength against a basket of major currencies, settled up 0.03% at 106.37.
Elsewhere, according to the National Stock Exchange of India, domestic institutional investors were net sellers in the local equity market worth Rs 518.42 crore while foreign portfolio investors bought shares worth Rs 765.17 crore. The domestic benchmark equity index NIFTY 50 was seen trading in a range between 17,490.70 – 17,161.25 on Thursday.
Looking forward, the number of Americans filing first-time unemployment claims will provide further direction for the exchange rate. US initial jobless claims are expected to rise by 3,000 to 259k up from the 256k previous reading.
The Indian 10-year government bond yield was seen down -0.12% at 7.23%.
Currently, one US dollar buys 79.48 rupees, up 0.55% as of 7:13 AM UTC.
---