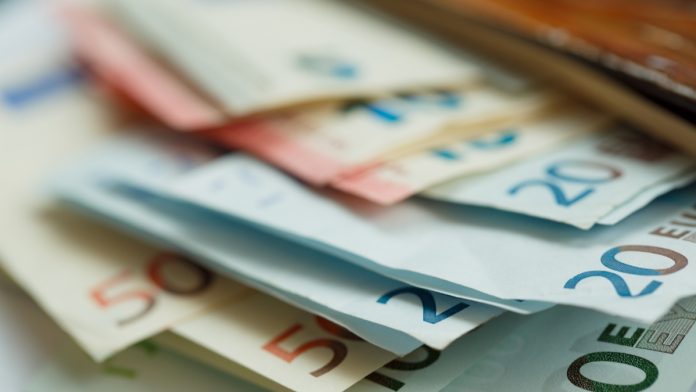 Ukrainian Hryvnia pullbacks in the first trading session of the week
DAX finished on a positive tone while Oil crashed
No significant breakthrough in the latest round of peace talks
Economic sentiment in the Euro area drags EUR down
The Ukrainian Hryvnia Euro(UAH/EUR) exchange rate pulled back into consolidation trading inside Friday's price range. The UAH to EUR pair was seen trading inside a very narrow trading range right below the key 200-day moving average. The pair settled -0.35% lower yesterday at 0.0310.
At 11:00 UTC, UAH/EUR trades -0.29% lower at 0.0309.
Elsewhere, Germany's DAX gained +2.65% and settled at 13,893, while in the energy sector, WTI crude oil settled down -5.78% at $103.01. Both risk assets have continued plunging today.
There was no significant breakthrough in the latest round of peace talks, but negotiations are scheduled to resume today March 15.
In the Euro zone, the German ZEW headline figures for March revealed that sentiment worsened to -39.3 compared to 54.4 previous reading. At the same time, in the Euro area, the economic sentiment index also marked a deterioration sentiment to -38.7 versus 48.6 previous reading.
"A recession is becoming more and more likely. The war in Ukraine and the sanctions against Russia are significantly dampening the economic outlook for Germany," said the ZEW economic research institute.
The news pushed EUR slightly up against the greenback towards the high of the day but without making any significant breakthrough above the 1.1000 big round number.
A message from Wise (formerly TransferWise)
Our team is made up of over 90 nationalities, with offices all over the world — including Cherkasy — so we felt it important to put together resources for donating, and sending money to Ukraine. You can access this
support hub here
.
---