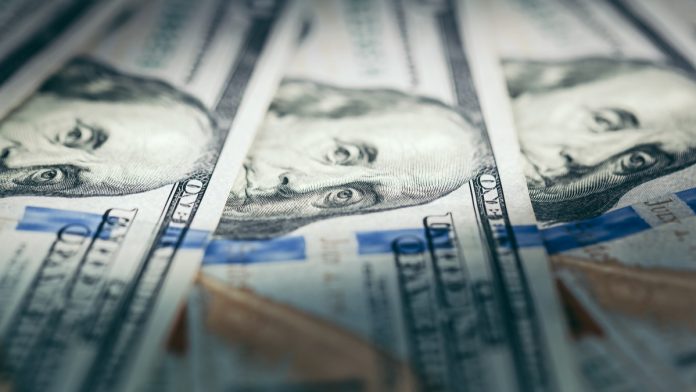 Ukrainian Hryvnia settled near the low of the week
US monthly job report lifts up bids for the greenback
Russia – Ukraine conflict continues
The economic calendar lacks significant risk events ahead
The Ukrainian Hryvnia to US dollar (UAH/USD) exchange rate settled on Friday down -0.07% at 0.03341, as the war in Ukraine diminishes the risk appetite of investors. At the time of writing, one US dollar buys 0.03346 Ukrainian Hryvnia, almost unchanged from last week's closing price.
As the geopolitical crisis between Russia and Ukraine continues to rage on, investors' risk appetite remains skewed to the downside. In the financial markets, the main US stock indices closed down -1.71% at 4309.
The military conflict in Ukraine adds upside risk to inflation, which is seen by the market as a strong catalyst for rate hikes.
In the US, Friday's NFP report showed that the US economy added 678k new jobs in February up from the revised 481k reported in January. At the same time, the unemployment rate dropped to 3.8% in February down from 3.9% reported in the previous month.
However, average hourly earnings slipped and came flat from a downward revised 0.6% wage growth in the previous month. The futures market is now pricing in a 95% chance of a 25 BPS rate hike during March's FOMC meeting.
The dollar index, which gauges the greenback's strength against a basket of major currencies, settled last week up +2.04% at 98.50.
Looking forward, there are no major economic data scheduled on the economic calendar that can impact the currency exchange rate.
A message from Wise (formerly TransferWise)
Our team is made up of over 90 nationalities, with offices all over the world — including Cherkasy — so we felt it important to put together resources for donating, and sending money to Ukraine. You can access this
support hub here
.
---