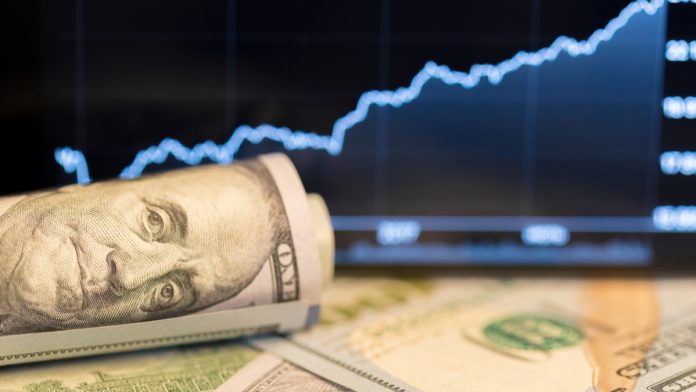 USD/PKR rate notching a 6 straight weekly loss
US Dollar eyes the Non-Farm Payroll report
Pakistani Rupee up 4.36% year-to-date
The US dollar to Pakistani Rupee (USD/PKR) exchange rate settled on Thursday down -0.12% at 152.36, being on track to notch a sixth straight weekly loss. At the time of writing, one US dollar buys 153.20 Pakistani Rupee, up 0.55% as of 12:30 PM UTC.
The financial markets in the US and most European countries are closed today for Good Friday. However, the foreign exchange market remains open, but trading volume is expected to be light. Normal trading activities will return to normal on Monday, April 5.
On a year-to-date basis, the Pakistani Rupee has appreciated 4.36% to Rs152.60 against a much softer greenback. The official currency of Pakistan has emerged as Asia's best-performing currency since the opening level of January 1, 2021.
The rupee has benefited from the recent increase in foreign currency inflows from the top 3 world's largest sources of funding and lending institutions, namely the IMF, World Bank and the Asian Development Bank, which have released over USD 2.1 billion to Pakistan. The State Bank of Pakistan (SBP) is expected to keep rates unchanged at 7.0% through 2021, down from 13.25% pre-pandemic levels.
Meanwhile, the domestic benchmark equity index Karachi 100 settled down -0.48% at 44,428.10 on Thursday. The heavy selling has continued during the London trading hours, the equity index was seen trading down -0.50% at 44,206.51.
In terms of the risk events scheduled on the economic calendar, traders will eye the Non-Farm Payroll (NFP) report for some meaningful action in the pair during the US trading session.
---