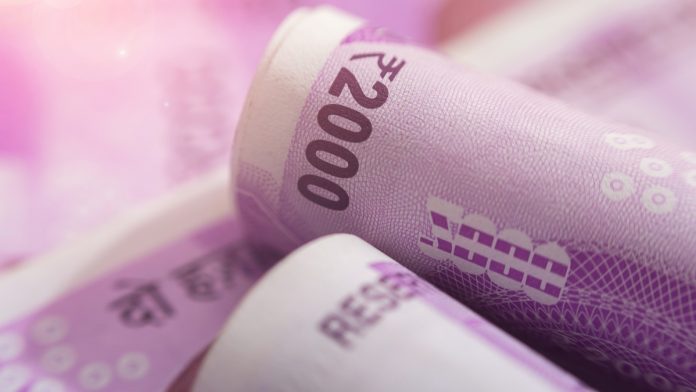 Indian Rupee two consecutive weeks of losses
Broad-based US dollar strength
Covid second wave hits India
Markets closed to observe Good Friday
Indian Rupee remains under pressure amid a spike in coronavirus cases. At the foreign exchange market, the value of the Rupee depreciated by 16 paise settling down 0.26% at 73.32 against the US dollar. However, the USD/INR exchange rate was seen trading on Friday within a tight trading range of 73.30 and 73.32.
The foreign exchange market is closed in India on Thursday and Friday on account of fiscal year-end closing and Good Friday.
The two consecutive weeks of losses were prompted by the broad-based dollar strength and domestic factors. The US dollar was boosted amid Biden's USD 2.3 trillion infrastructure plan however, in the short-term the spike in the coronavirus cases in India is going to weigh negatively on Rupee's outlook.
India reported the biggest jump in new coronavirus cases since early October. The data released by the health ministry of India revealed over 12 million COVID-19 cases which put India in the third-worst affected country globally.
The dollar index, which gauges the greenback's strength against a basket of major currencies, settled down -0.32% at 92.92.
Elsewhere, according to the National Stock Exchange of India, domestic institutional investors were net sellers in the local equity market worth Rs 1.29 trillion in the fiscal year 2021. The domestic benchmark equity index NIFTY 50 settled up 1.20% at 14,867.35 on Thursday. The national stock exchange along with the bond market remains closed today on the occasion of Good Friday.
The Indian 10-year government bond yield was seen settling at 6.177%.
Currently, one US dollar buys 73.33 rupees, up 0.01% as of 11:30 PM UTC.
---