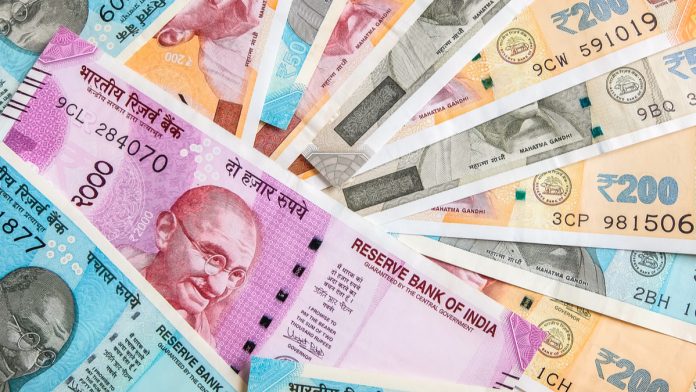 GBP/INR is retreating on Friday morning, after updating the highest level in over 5 years on Thursday. At the time of writing, the pound buys 101.375 Indian rupees as of 9:40 AM UTC. Yesterday, the pair gained 0.56% and updated the year-to-date peak. The next resistance level in the medium-term is near 101.800.
The sterling has rallied on the optimism surrounding the UK's vaccination program and the Brexit relief as the government led by Prime Minister Boris Johnson had reached an agreement with the European Union at the end of last year.
Still, the British currency is losing ground on Friday after the Office for National Statistics (ONS) reported that retail sales slumped more than expected last month, as the restrictive measures had a significant impact on retailers. Sales fell 8.2% in January compared to December, while analysts expected a decline of only 2.2%. Retail sales fell 5.9% year-on-year.
Jonathan Athow of ONS commented:
"The latest national lockdown led to a sharp monthly fall in January's retail sales, with April 2020 the only month on record to see a bigger slump. Department and clothing store sales were particularly affected this month."
Internet shopping continues to gain share. Last month, online sales accounted for more than a third of the total sales, which is a record.
Separate ONS data showed that public sector borrowing was 8.8 billion pound in January, which is the first January deficit in about ten years. Still, economists expected a deficit of 24.5 billion pounds, so the current reading leaves more room for finance minister Rishi Sunak's emergency spending plans.
Sunak is likely to extend the government's wage subsidies, at least for the sectors that have suffered the most.
UK Preliminary Composite PMI Tops Expectations
Despite the slump in retail sales, the pound might find support in upbeat preliminary PMI data released earlier today. IHS Markit said that the UK's flash composite purchasing managers index surged to 49.8 in February from 41.2 last month, beating all forecasts.
Chris Williamson, IHS Markit's chief business economist, said:
"Although the data hint at a renewed contraction of the economy in the first quarter, business expectations for the year ahead improved to the highest for almost seven years, suggesting the economy is poised for recovery."
All in all, the GBP/INR pair is set to end the week higher.