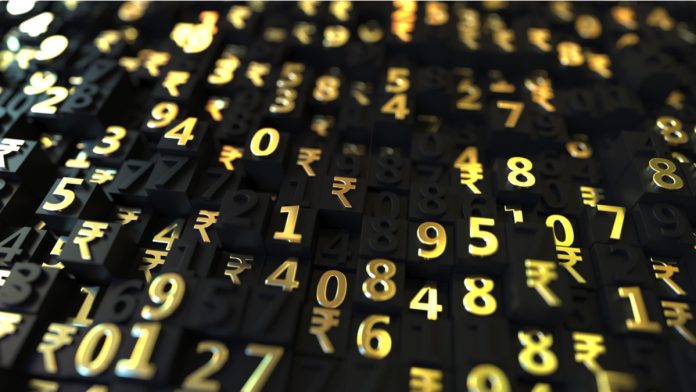 GBP/INR is bouncing back on Thursday, after losing 0.43% yesterday amid a retreat from the 5-year high. At the time of writing, the pound buys 101.148 Indian rupees, up 0.30% as of 9:00 AM UTC. The sterling continues to rally even though it has reached the overbought level and is not supported by any new fundamentals, as the bullish momentum is driven by the optimism surrounding the COVID vaccination rate. Investors are betting on the pound in the hope that the British economy will recover rapidly thanks to the vaccination program and after the Brexit relief.
India to Become Among Fastest-Growing Emerging Economies
Still, the Indian economy is also expected to recover fast, though that doesn't really help the rupee at the moment. Yesterday, Oxford Economics upgraded its outlook for India, expecting economic growth of 10.2% in 2021 compared to its previous forecast of 8.8%. The forecasting firm cited lower COVID risks, as the number of new cases and deaths in India has been declining since September. On top of that, Budget 2021-22 will support the private sector. Oxford Economics said:
"Alongside the planned government spending boost in Q1 and receding Covid-19 risks, the shift in the monetary policy outlook supports our 2021 growth upgrade to 10.2 per cent from 8.8 per cent earlier."
Elsewhere, Standard & Poor's predicted that India would be among the fastest-growing emerging markets in 2021. Still, the US rating firm said that new COVID strains could result in a resurgence of the pandemic and a risk to economic recovery. S&P expects the Indian economy to accelerate by 10% in the fiscal year 2022, which starts in April. Andrew Wood of S&P said:
"We see the Indian economy growing at 6% over the medium term, may be slightly higher, and that compares very well to emerging markets all around."
A private survey found out that business optimism in India edged higher in annual terms in the current quarter, after a negative performance throughout 2020. Dun & Bradstreet cited high consumer demand and business transactions as the main drivers. Its Business Optimism Index came in at 79.9 for the first three months of 2021, which is 26.8% higher than the same quarter in 2020.
---