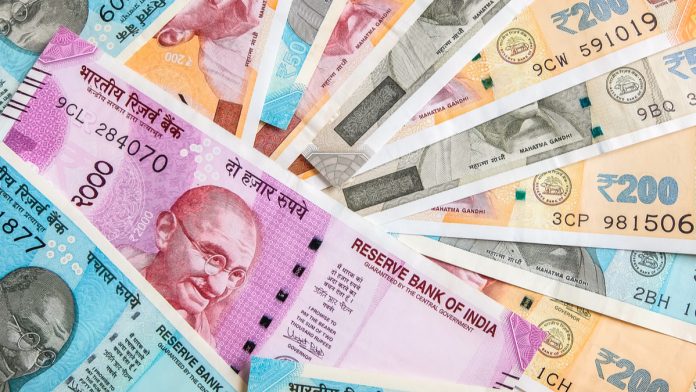 GBP/INR is correcting after updating the highest level in about five years and almost touching 101.00. Nevertheless, the pair is about to end the week higher thanks to a five-day rally. At the time of writing, the pound buys 100.432 Indian rupees as of 8:30 AM UTC, which coincides with the open price. Yesterday, the price fell 0.22% after opening higher.
Earlier today, the Office for National Statistics (ONS) released preliminary GDP data for the fourth quarter of last year. The British economy contracted 9.9% last year, which is the biggest slump in three centuries. Still, it is likely to recover this year.
In the three months to December, the GDP grew 1.0% compared to the previous quarter, while most economists expected a 0.5% increase. The economy fell 7.8% year-on-year.
At the beginning of 2021, Britain identified new COVID strains and experienced a resurgence of the pandemic, which forced the government led by Prime Minister Boris Johnson to reintroduce the lockdown measures. This will likely cause another major contraction in the first quarter.
The Bank of England expects the economy to slump 4% in the three months to March 2021 given the lockdown and the Brexit disruption.
UK finance minister Rishi Sunak said:
"Today's figures show that the economy has experienced a serious shock as a result of the pandemic, which has been felt by countries around the world."
UK Manufacturing Output Fell Shot of Expectations in December
The ONS also released manufacturing output and trade balance data for December. Manufacturing production in the UK came in at 0.3% in December, while economists expected an increase by 0.6%, after a 1.1% growth in November.
The trade balance came in at -14.315 billion pounds in December versus the expected reading of -15.00 billion pounds.
It remains to be seen how the sterling will react to the series of data released by the ONS. Previously, the British currencies rallied against the rupee and the majors, as investors focused on the UK's high vaccination rate and the Brexit relief.
Earlier today, a government official told media that Britain would unveil its roadmap for easing restrictions on February 22.
Later today, India will release inflation data, which might also impact the GBP/INR pair.
---