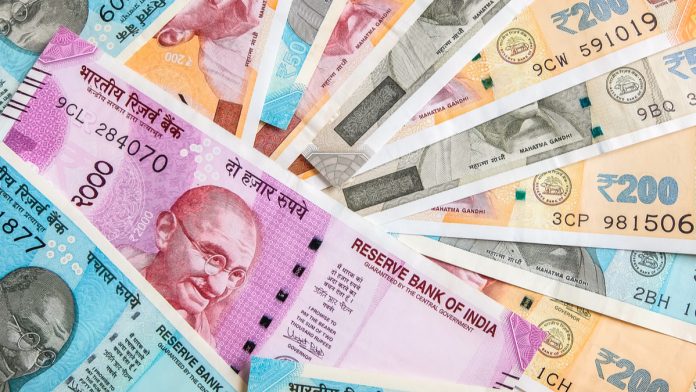 GBP/INR updated the highest level in about five years earlier today, breaking above the resistance of a sideways channel that has been around since mid-December. At the time of writing, the pound buys 100.441 Indian rupees, up 0.23% as of 12:15 PM UTC. The pair touched a session high at 100.552, which coincides with the year-to-date peak and the highest since 2016.
The sterling is still building its rally on the back of Bank of England's (BoE) plans to avoid negative interest rates for now. Also, investors are optimistic about Britain's fast-paced rollout of the COVID vaccines, which is more rapid compared to Europe and other regions. This helped the British currency secure gains in pair with majors like the US dollar and the euro.
Otherwise, there are enough fundamentals to keep the sterling under pressure. Earlier today, the National Institute of Economic and Social Research (NIESR) said that Britain's economy would recover only 3.4% this year after a 10% slump in 2020. The think tank said that finance minister Rishi Sunak should provide more economic support. Previously, the NIESR expected the GDP to grow by 5.9% in 2021, but the national lockdown hindered the prospects of a rapid recovery.
NIESR Deputy Director Hande Kucuk said:
"Despite the roll-out of vaccines, COVID-19 will have long-lasting economic effects."
For comparison, Moody's expects India's economy to surge by 17% in the next fiscal year that starts in April, which will make India the fastest-growing major economy.
UK Consumer Spending Tumbles in January
Earlier on Tuesday, payment card company Barclaycard said that spending by UK consumers dropped last month at the fastest rate in seven months, citing the national lockdown. Consumer spending fell 16.3% year-on-year in January, even though online retail spending surged 73%. Spending in pubs and bars plunged 94% and was down over 84% in restaurants.
Separately, the British Retail Consortium said that spending at major retail chains fell 1.3% last month compared to January 2020. In the three months to January, food sales rose by about 8% while non-food sales fell 5.6%.
BRC chief executive Helen Dickinson commented:
"The current lockdown has hit non-essential retailers harder than in November, with the new variant hampering consumer confidence and leading customers to hold back on spending – especially on clothing and footwear."
---