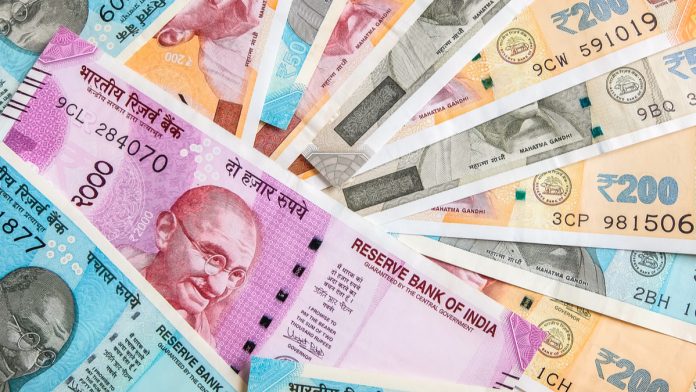 GBP/INR is declining for the third session in a row, as the pair is retreating from the highest level in five years hit on Monday. At the time of writing, the British pound buys 99.198 Indian rupees, down 0.15% as of 6:40 AM UTC. The price is still maintaining inside the horizontal channel that formed in mid-December. It is getting closer to the channel's support, currently trading at the lowest since mid-January. The pair will likely become more volatile later today, as the Bank of England (BoE) is scheduled to report on its monetary policy update.
The central bank is expected to focus on the economic recovery in 2021, and will likely be cautious about referring to negative interest rates as a potential stimulus tool. Most economists anticipate the BoE to keep the rate unchanged at 0.1% and maintain the bond-buying programme at previous levels.
The sterling might be under pressure on the back of fresh post-Brexit tensions between Britain and the European Union. Yesterday, the EU rejected the UK's request to extend a grace period for border checks on goods moving from Britain to Northern Ireland, arguing that the transition period was enough to solve the problems. Nevertheless, it agreed to collaborate with London to address difficulties that are hindering the delivery of food and other goods from other parts of the UK.
Schools Might Open on March 8, Johnson Says
Meanwhile, the national lockdown in Britain continues. UK Prime Minister Boris Johnson said that he would provide more details about next steps on February 22. He stated that schools might reopen on March 8, stressing that the number of infections was still high:
"[Even though] there are some signs of hope, the numbers of COVID patients in hospital are beginning to fall for the first time since the onset of this new wave, the level of infection is still alarmingly high."
So far, the UK has vaccinated about 10 million people, demonstrating the highest pace only after Israel and the United Arab Emirates.
As for the rupee, it has strengthened after India reported that its services sector activity had expanded in January. Meanwhile, Moody's upgraded India's projection of GDP nominal growth at 17% for the coming fiscal year, up from 14.3% in a previous forecast. The ratings agency cites the pro-growth budget unveiled recently, but stressed the weak prospects of fiscal consolidation.
---