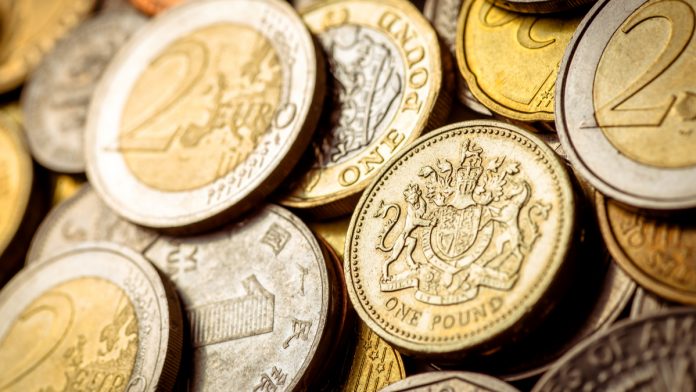 EUR/GBP rises tentatively higher on Friday but remains close to multi-month lows.
The UK's relatively quick vaccination efforts in January and EU vaccine delivery delays have weighed on the pair.
EUR/GBP is advancing on Friday trading around 0.8850 after failing to break below the multi month low of 0.8820 earlier in the week. 
The price is expected to remain capped by a descending trend line, while an even longer-term downtrend continues to act as a floor for the price action. As long as EUR/GBP remains within this downwards trend channel, its bearish bias remains in place.
The UK's Covid-19 R estimate range was revised lower to 0.7-1.1 from 0.8-1.0. Furthermore the vaccination programme continues to accelerate and is rapid compared to international peers supporting GBP across the week
Meanwhile a tussle between the EU and the UK over vaccines could mean that the EU will prevent Pfizer's factory in Belgium from fulfilling its contractual agreement with the UK .Should this happen the UK's comparative vaccination lead over the EU could be impacted supporting EUR/GBP.
In additional pandemic news Moderna is now also delaying deliveries to Italy, France and Poland. But the European Medical Agency has approved AstraZeneca's vaccine.
German, French and Spanish preliminary GDP numbers for Q4 2020 beat forecasts underpinning the euro versus the pound and the US Dollar. German employment data for January was also ahead of expectations.
---