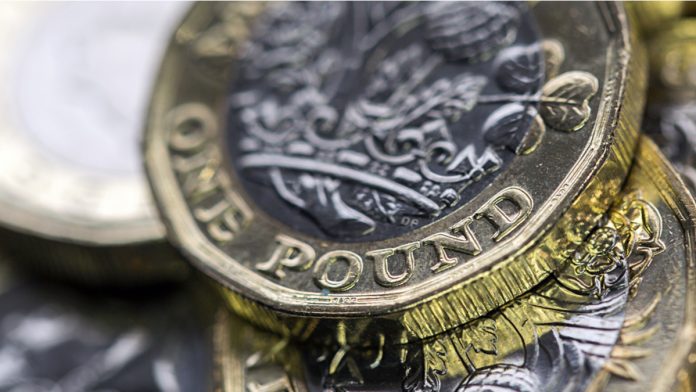 GBP/INR is retreating on Wednesday morning after failing to break the resistance of a sideways channel that has been around for weeks. At the time of writing, one British pound buys 100.009 Indian rupees, down 0.16% as of 8:25 AM UTC. Yesterday, the pair added 0.39% and traded close to the highest level in over five years touched last week.
On Tuesday, the pound was lifted by upbeat labor market data, as the average earnings index rose more than expected, while the unemployment rate increased less than expected, even though it touched 5%, which is the highest in over four years.
Today, the pound is losing ground on a series of economic data and events affecting the sentiment.
A few hours ago, the British Retail Consortium (BRC) said that retail prices in the UK showed the biggest annual drop since May this month, as non-essential stores were forced to close due to the strict lockdown measures imposed on January 5. The BRC said that prices fell 2.2% compared to January 2020. Non-food prices tumbled 3.6% and food prices showed the smallest increase in four years, adding 0.2%.
BRC chief executive Helen Dickinson commented:
"Post-Christmas sales and the national lockdown drove non-food prices down – especially for clothing and DIY goods."
He added that the pricing pressure is increasing due to restrictive measures, Brexit-related red tape, and higher shipping costs and food commodity prices.
CBI Retail Sales Data Indicator to -50
Yesterday, retail sales data released by the Confederation of British Industry (CBI) also showed the largest annual decline since May. The indicator tumbled to -50 this month from -3 in December, while economists anticipated a decline to -47.
CBI economist Ben Jones stated:
"With the lockdown likely to remain in place in the near-term, retailers expect this weakness to continue."
Meanwhile, Britain's death toll from the COVID exceeded the 100,000 mark, as the government continues the vaccination program. The UK has the world's fifth-highest toll from the coronavirus. The good news is that the number of new cases seems to be declining.
As for India, the third-largest economy in Asia has managed to reduce the number of new cases since September. The International Monetary Fund expects India to become the fastest-growing economy in the fiscal year 2022.
---