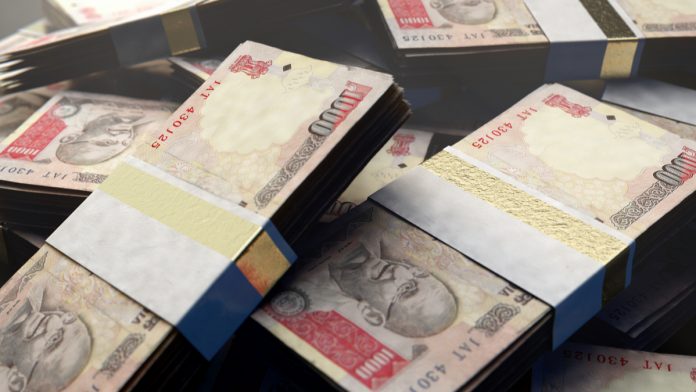 GBP/INR is starting the week off on the right foot, though no major fundamentals are backing the pound, except for the ongoing vaccination program. At the time of writing, one British pound buys 99.940 Indian rupees, up 0.12% as of 8:30 AM UTC. The pair continues to trade within a sideways channel that formed in mid-December. The price ended the week on a downbeat note, but so far it has recovered part of the losses.
The sterling might be lifted by the optimism surrounding the vaccination program. On Saturday, the UK vaccination a record 478,248 people with a first dose of one of the approved COVID vaccines. Now the total number of vaccinated people nears 6 million.
However, aside from that, the British currency cannot leverage any positive news. The UK reported over 1,300 COVID-related deaths on Saturday, and over 33,000 new cases. Both figures declined compared to Friday but they are still high. Despite the drop in cases, Britain is far from returning to normalcy. Yesterday, Health Secretary Matt Hancock said that the country was a long way from easing the national lockdown. He told media:
"There is early evidence that the lockdown is starting to bring cases down. But we're a long, long, long way from that from being low enough because the case rate was incredibly high and you can see the pressure on the NHS (National Health Service)."
New COVID Strains Might Resist Vaccines
Meanwhile, the UK continues with the efforts to contain the new COVID variants, which might resist vaccinations. Hancock said that the UK had confirmed 77 cases of the South African strain and 9 cases of a Brazilian variant. All of the cases are monitored very closely.
Oxford professor Anthony Harnden, who leads a scientific committee on vaccination that advises the government, told Sky News that the South African and Brazilian strains might not react to the vaccines. He said:
"The new variants abroad are a real worry. The South African and the Brazilian Amazonian ones, there are hints that there will be vaccine escape."
In India, the number of COVID cases continues to decline. It hovers around the lowest levels since mid-June. The Centre for Monitoring Indian Economy said that the services sector saw an almost complete recovery in employment in the three months to December. The real estate and construction sectors recovered completely.