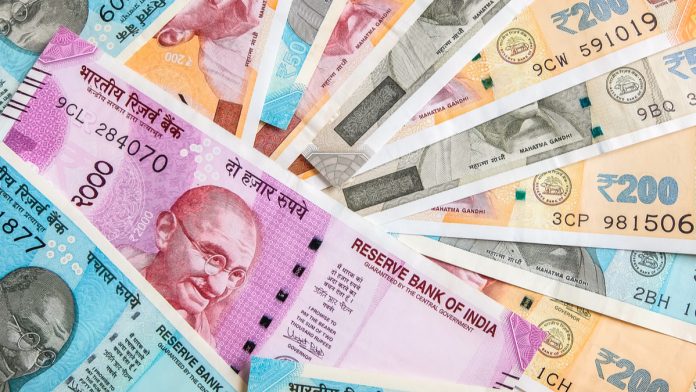 GBP/INR is fluctuating near the open price on Thursday morning, after retreating yesterday from a five-year peak touched on Tuesday. At the time of writing, one British pound buys 99.770 Indian rupees as of 8:00 AM UTC, which coincides with the open price. On Tuesday, the pair rose 0.79% to break above 100.00 and update the highest level in about five years. The price has pulled back on Wednesday, losing 0.29%.
The pound is losing ground as investors are worried that the second wave of the pandemic is more deadly. The UK reported over 1,500 COVID-related deaths yesterday, which is a record high. This might have to do with the spread of a new COVID strain that is said to be 70% more infectious, though health officials haven't found that it causes more harm. On Wednesday, Britain reported 47,525 new cases, up from 45,533 infections confirmed on Tuesday, but down from the record high touched last week.
Yvonne Doyle, the Medical Director for Public Health England, tweeted:
"There have now been more deaths in the second wave than the first."
Meanwhile, the vaccination campaign continues in the UK at a fast pace. Starting from today, high street pharmacies are also administering the COVID vaccines, as the government intends to accelerate the rollout to millions of people a week.
UK Prime Minister Boris Johnson said yesterday that the country was aiming for a round-the-clock vaccination programme as soon as possible in order to reach 15 million people by mid-February.
Health minister Matt Hancock said:
"Pharmacies sit at the heart of local communities and will make a big difference to our rollout programme by providing even more local, convenient places for those that are eligible to get their jab."
The UK has administered 2.6 million vaccine doses so far.
Inflation Eases in India
In India, the wholesale inflation dropped to 1.22% last month, dragged down by a decline in food prices, according to data from the commerce and industry ministry released on Thursday. The wholesale inflation was 1.55% in November last year and 2.76% in December 2019.
Earlier this week, India released retail inflation data, which fell below the Reserve Bank of India's upper limit of 6% for the first time in 8 months.
---