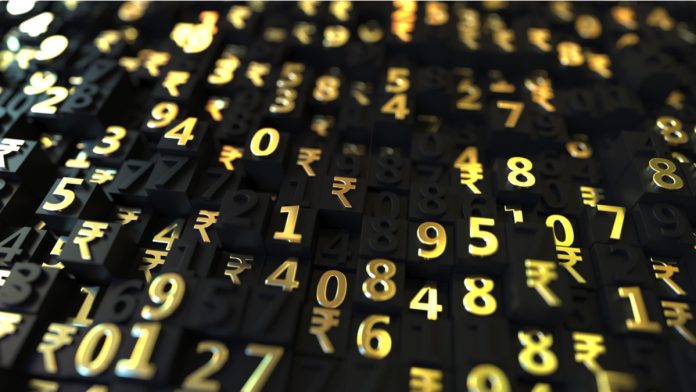 GBP/INR continues to recover after falling below 99.000 on Monday. At the time of writing, one British pound buys 99.383 Indian rupees, up 0.10% as of 8:00 AM UTC. Yesterday, the pair touched a low at 98.879, trading in the red for most of the session. Still, it managed to bounce back and close higher. Even though the recovery is ongoing on intraday charts, the pair has been moving within a horizontal channel for weeks. More specifically, the price is fluctuating near 99.000 since mid-November.
Later today, India will release a series of economic data, including the consumer price index for December. The update on inflation might push the pair in either direction.
Elsewhere, the pound hasn't been backed by upbeat fundamentals these days, except for the vaccination campaign that was praised yesterday by UK Prime Minister Boris Johnson. Britain is struggling with a resurgence of the coronavirus pandemic, which might have been triggered by the recently discovered new strain. The PM was forced to impose another national lockdown in England, which doesn't bode well for the economy.
Consumer Spending Sees Biggest Decline in 6 Months
Earlier today, payment card firm Barclaycard said that UK consumer spending dropped last month at the fastest rate in six months, as restaurants and pubs were affected by the restrictive measures. The indicator fell 2.3% compared to December 2019. Spending in pubs and bars tumbled 71%, and in restaurants, it fell 65%. Elsewhere, spending on groceries surged.
Separately, the British Retail Consortium (BRC) confirmed on Tuesday morning a spike in spending on groceries. The BRC report, which touches upon spending in major retail chains only, showed that retail spending rose 1.8% last month compared to December 2019, driven by groceries. For 2020, spending fell 0.3%, which is the weakest performance since records began 25 years ago.
Yesterday, researcher Springboard said that the number of shoppers visiting stores, malls and other outlets across the UK tumbled 27.1 % last week compared to the previous week. This demonstrates the impact of lockdowns.
Meanwhile, on Monday, the European Parliament officially started a two-month review process of the post-Brexit trade agreement struck on Christmas Eve.
---