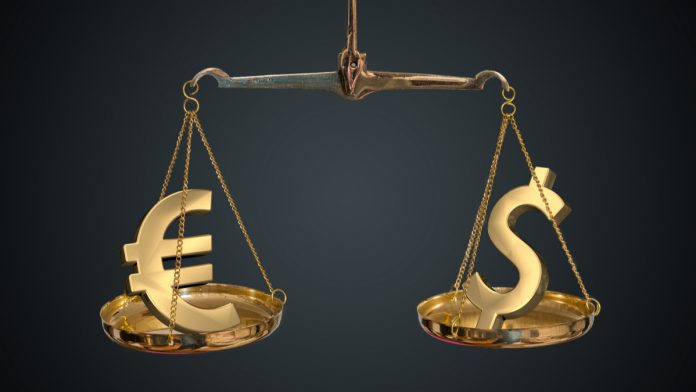 EUR/USD is bullish in early trading on Monday, touching a one-week high. At the time of writing, one euro buys 1.2229 US dollars, up 0.20% as of 8:00 AM UTC. The pair has broken above the upper line of a symmetrical triangle pattern seen on the hourly chart. The formation showed up in mid-December. On the daily chart, the price continues a long-term rally that formed at the beginning of November.
Markets in the UK are closed for Boxing Day.
The US dollar has lost ground as US President Donald Trump signed yesterday a large stimulus package even though he previously said he wouldn't approve the $900 billion relief bill voted by Congress last week. Trump's approval of a second stimulus round is supporting risk assets, putting pressure on the greenback.
The USD Index, which tracks the dollar against a basket of six other currencies, has dropped 0.30%, breaking below 90 and maintaining at weekly lows.
Besides the $900 billion stimulus package that passed the Congress last week, Trump also approved $1.4 trillion in government spending to fund federal agencies. Thus, the combined relief package is worth $2.3 trillion.
After Congress voted the $900 billion package at the beginning of last week, Trump called it a disgrace and threatened to block it. The move surprised many, including members of his party. Republicans and Democrats urged the incumbent president to sign it, and he gave his nod in an unexpected manner again. Trump called the Senate to increase the $600 individual payments to $2,000.
House Speaker Nancy Pelosi said after Trump signed the relief bill:
"The signing of the bipartisan, bicameral coronavirus relief legislation is welcome news for the fourteen million Americans who just lost the lifeline of unemployment benefits on Christmas Weekend, and for the millions more struggling to stay afloat during this historic pandemic and economic crisis."
Meanwhile, the US economy continues to struggle with the impact of the worsening pandemic. The vaccine campaign has already started, with more than one million people receiving the shot.
On the other side of the Atlantic, Britain and the European Union finally agreed on the Brexit trade deal. On Saturday, the UK released the text of the trade agreement.
---