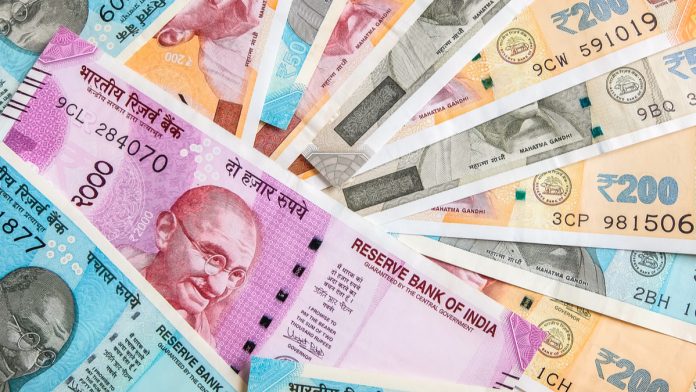 GBP/INR is declining in early trading on Thursday, losing all of its gains from Wednesday. At the time of writing, one British pound buys 98.407 Indian rupees, down 0.35% as of 7:00 AM UTC. On Wednesday, the pair gained 0.32%.
The pound is under pressure on the back of ongoing Brexit uncertainty, as the face-to-face meeting between UK Prime Minister Boris Johnson and European Commission President Ursula von der Leyen hasn't led to any result. The two set a final deadline for Sunday.
A source in the PM's office said:
"Very large gaps remain between the two sides and it is still unclear whether these can be bridged."
The odds for a no-deal Brexit have increased a lot. The meeting between Johnson and EC President was regarded as one of the last chances to break an impasse in Brexit talks. However, the two failed to narrow the gaps.
UK GDP Slowed in October
Meanwhile, the sterling is also under pressure after the Office for National Statistics (ONS) reported GDP data according to which Britain's economic recovery has slowed in October, following a rapid increase in the number of COVID infections. In October, the GDP rose 0.4% from September, in line with expectations. In September, the economy accelerated by 1.1%.
The UK has suffered an economic shock during the pandemic, with the GDP tumbling a record 19.8% in the second quarter. The recovery took off at the end of the summer, but it has slowed down at the end of September amid the resurgence of the virus.
ONS deputy national statistician Jonathan Athow commented:
"The reintroduction of some (COVID) restrictions saw services growth hit, with large falls in hospitality, meaning the economy overall grew only modestly."
The UK's economic output was over 8% lower compared to the levels seen in October 2019. The Confederation of British Industry (CBI) estimated that Britain's economy wouldn't return to pre-COVID levels until the end of 2022.
Investor sentiment has also been affected by the UK's warning that people with a history of anaphylaxis shouldn't get the COVID vaccine, which was approved a few days ago. The warning came after two people who received the shot had serious adverse reactions.
---