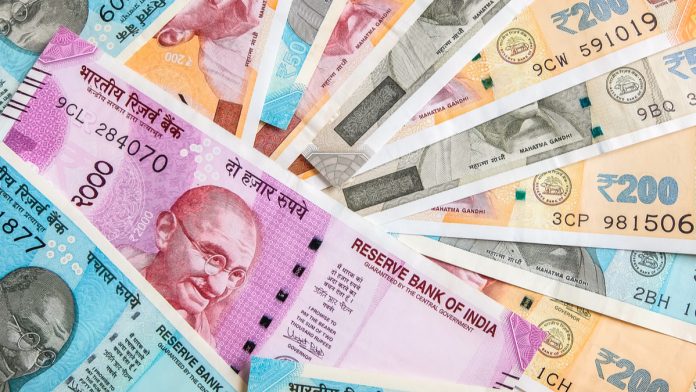 GBP/INR is retreating from the year-to-date peak touched yesterday, as it has maintained in the overbought level for a while. At the time of writing, one British pound buys 99.178 Indian rupees, down 0.12% as of 8:00 AM UTC. On Thursday, the pair gained 0.71%, hitting the highest level since May 2016 at over 99.700.
The pair has been moving within a bearish channel for a few days until the beginning of December. The pound started to rebound after the UK became the first Western country to approve a COVID vaccine. The government led by Prime Minister Boris Johnson opted for Pfizer's vaccine, which uses the novel mRNA technology.
Meanwhile, data released by IHS Markit showed that activity in the UK's services sector declined less than anticipated last month. Also, businesses provided a better outlook for 2021. Britain's services purchasing managers index (PMI) dropped to 47.6 from 51.4 in October. The 50 mark separates growth from contraction, and this was the first time since June when it broke below this level. The flash estimate presented last month pointed to a decline to 45.8.
The composite PMI, which merges both the manufacturing and services sectors, fell to 49.0 from 52.1, while analysts expected a bigger decline. IHS Markit economist Tim Moore commented:
"New lockdown measures and tighter pandemic restrictions unsurprisingly tipped UK private sector output back into decline. However, the collateral damage on sectors outside of hospitality, leisure and travel has been far more modest than in the first lockdown period."
UK, EU Make Progress on Fisheries
On the Brexit front, Britain and the EU might have achieved some progress on fisheries. A Sky News reported said yesterday that EU sources had told him that the two sides had reached some consensus on fishing rights, which has been one of the three key issues in trade negotiations.
Adam Parsons of Sky News tweeted:
"EU sources suggest progress on fishing rights, based around this idea: UK fishermen get notably increased quota of stocks that are sold to UK customers; and EU boats keep similar quotas for fish (like herring, mackerel) that are loved in the EU but rarely eaten in the UK."
---