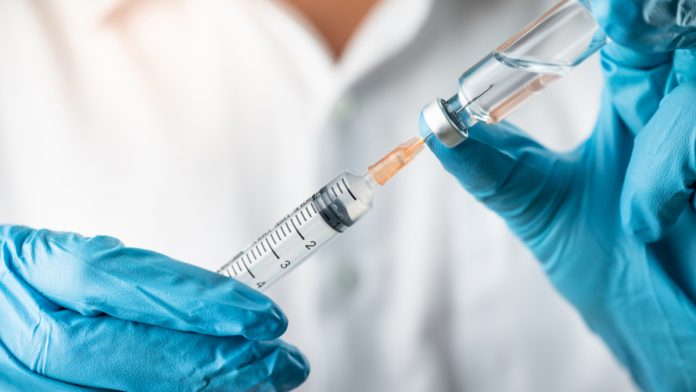 GBP/INR is confidently bullish on Thursday morning, as the pound is buoyed by optimism surrounding the recently approved COVID vaccine. The pair has broken above the psychological level of 99.061, up 0.50% as of 8:00 AM UTC. The price has usually faced a strong resistance near 99.000. Thus, it remains to be seen whether it manages to consolidate above that level. Much will depend on the progress made in the Brexit talks.
The sterling bounced back from a previous bearish move after Britain became the first Western country to approve a COVID vaccine. The UK Medicines and Healthcare products Regulatory Agency (MHRA) greenlighted the vaccine made by US drugmaker Pfizer and German BioNTech. The companies announced last month that their vaccine candidate showed 95% efficacy in preventing COVID-19.
Britain will start with more vulnerable people next week. Prime Minister Boris Johnson said that the approval was a global win. He said:
"It's fantastic. The vaccine will begin to be made available across the UK from next week. It's the protection of vaccines that will ultimately allow us to reclaim our lives and get the economy moving again."
Pfizer CEO Albert Bourla said that the approval of the vaccine only one year since the new coronavirus appeared in China was a triumph for science.
EU Criticizes UK's Rushed Approval
Interestingly, some European politicians criticized the UK government for the alleged rushed approval. The bloc's drugs regulator argued that its approach to approving the vaccine required more time and involved more evidence and checks.
Still, MHRA chief June Raine said that no corners had been cut, explaining that the UK analyzed the first data on the vaccine in June.
Bourla commented:
"This authorization is a goal we have been working toward since we first declared that science will win, and we applaud the MHRA for their ability to conduct a careful assessment and take timely action to help protect the people of the UK."
The UK has experienced a resurgence of the new coronavirus and reimposed lockdowns in England and other regions. The rollout of a vaccine could revive the economy. Meanwhile, British and European negotiators are still trying to find a compromise on the three key issues hindering a post-Brexit trade deal.
---