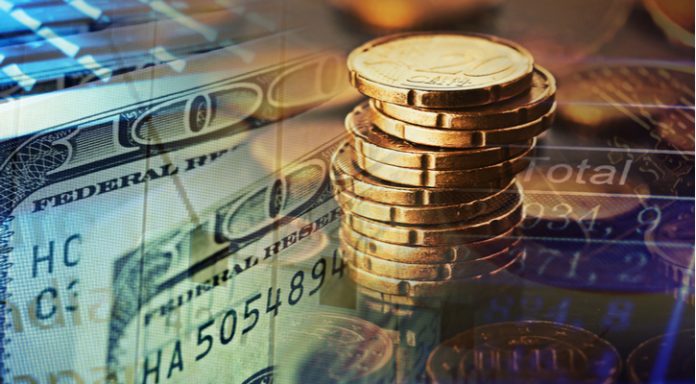 Vaccine hopes abound.

The US-dollar selling in vogue.

Brexit-deal hopes to help GBP/USD bulls.
Vaccine hopes and Brexit-deal optimism are driving the markets up after the end-of-the-month swings. November witnessed good gains for stock but had a negative last day.
The US dollar bounced back yesterday but started the new month in the backfoot as equities and gold gained. The yellow metal is moving higher towards 1,800 dollars.
GBP/USD is trading in the green as Brexit talks signal progress as negotiators from both sides are trying to reach a deal – with fisheries and level-playing field restricting the progress till date.
EUR/USD trades above 1.1950 after trading near 1.20 on Monday. Eurozone's preliminary November Consumer Price Index might track the German statistics to show subdued inflation. Today, Christine Lagarde, President of the European Central Bank, might reiterate her commitment to stimulus, in a scheduled speech.
Vaccine Hopes
The pharmaceutical company Moderna's declaration of 94 Percent efficacy during its COVID-19 immunisation Phase 3 trial cheered the markets. It has applied for emergency usage of the vaccine, the hearing of which is scheduled on December 17. Meanwhile, the UK might approve Pfizer/BioNTech vaccine within a few days, and it may take a week for the approval in the US. Novavax is also near successful vaccine development.
Fed Chair Powell expressed worries over the current pace of virus spread, and expressed commitment to support the economy but stayed short of hinting about bond-buying announcement later in the month – expected by the market participants.
Biden's Treasury-Secretary-nominee Janet Yellen, who was the predecessor of Powell in the central bank chair, shared the sentiments expressed by the incumbent Fed chair.
In her initial reaction, she vowed to keep the American Dream alive. Coronavirus hospitalisation touched 96,000 in the US, according to the latest figures.
AUD/USD rose as the Reserve Bank of Australia kept the interest rates at 0.1 Percent, as expected. A weak US dollar also helped the AUD.
---