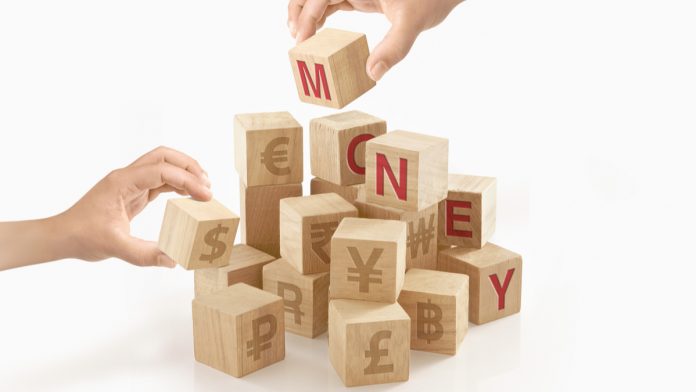 GBP/INR is moving sideways on Thursday morning, though the pair still maintains above the support line of a steep rally that started at the end of September. At the time of writing, one British pound buys 98.791 Indian rupees, up 0.05% as of 7:10 AM UTC. The price faces strong resistance near 99.000, and it remains to be seen whether it can break it soon.
Even though the pound manages to maintain in the green territory, the British currency is actually declining against the euro and other majors, which points to a weakening rupee rather than a strengthening pound.
The sterling is under pressure right now amid ongoing uncertainty regarding Brexit talks. The UK and the European Union still can't be sure whether the two sides would reach consensus or not. Yesterday, European Commission president Ursula von der Leyen admitted that there was a real progress in negotiations, but a no-deal withdrawal was a possible outcome as well, and the EU is prepared for that. She said:
"The next days are going to be decisive. The European Union is well prepared for a no-deal-scenario, but of course we prefer to have an agreement."
"With very little time ahead of us, we will do all in our power to reach an agreement. We are ready to be creative. But we are not ready to put into question the integrity of our single market," the EC president added.
She revealed that the two sides had agreed on goods and services, transport, and other aspects of the relationship. However, the three main issues remain, including fisheries, dispute settlements, and economic fair play for businesses.
A No-Deal Could Wipe Out 2% of UK's GDP
Meanwhile, the UK's Office for Budget Responsibility (OBR) estimated that Britain might lose a further 2% of its GBP if it fails to reach an agreement with the EU. The economic slowdown will come on top of the damage caused by the COVID pandemic and the subsequent lockdowns. Besides a potential drop in output, inflation is expected to increase, along with unemployment and public borrowing.
Unemployment, currently at 4.8%, could surge to 8.3% in Q3 of 2021 if there is no deal. As for prices, the OBR said:
"The imposition of tariffs on EU imports, higher non-tariff barriers, and a drop in the exchange rate all raise consumer prices, leaving them 1.5% higher by the forecast horizon than in our central forecast."
---