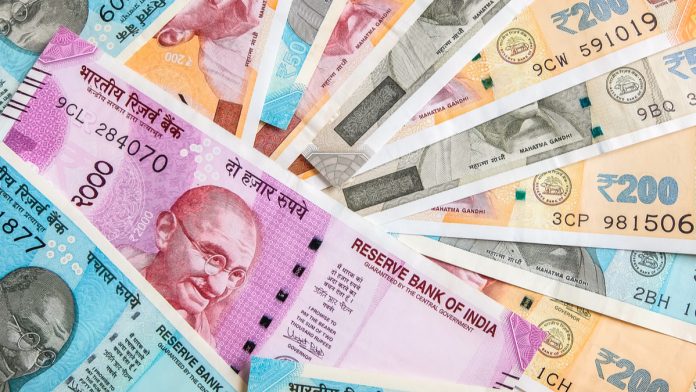 GBP/INR is retreating on Wednesday morning, after gaining half a percent yesterday. At the time of writing, one British pound buys 98.464 Indian rupees, down 0.14% as of 7:40 AM UTC. The price is still inside a general uptrend that accelerated at the beginning of the month. However, it is testing its support level right now and might break below it soon if the selling pressure continues.
Earlier today, the UK Office for National Statistics (ONS) published upbeat inflation data, but investors focus on the surging number of COVID infections instead. Also, there are no hints of progress in the Brexit talks, as they continue in Brussels.
The ONS said that the consumer prices index (CPI) rose 0.7% in October year on year, after a 0.5% increase in the previous month. Analysts expected a reading of 0.6%. The inflation was driven by higher prices for clothing and footwear. Foods were also more expensive amid the lockdown measures.
ONS statistician Jonathan Athow said:
"The rate of inflation increased slightly as clothing prices grew, returning to their normal seasonal pattern after the disruption this year."
The pound is under pressure as the restrictive measures might tighten even after the lockdown ends in England. Yesterday, the UK reported 598 deaths related to COVID, which is the highest figure since May. It also reported over 20,000 cases.
UK Business Minister Hopes Trade Deal is Possible
On the Brexit front, Britain and the European Union are still negotiating the most sensitive issues of a trade deal. UK Business Secretary Alok Sharma said that the UK hoped to secure a deal, but the EU must realize it was now dealing with an independent nation. He told Sky:
"I hope that we will end up with a free trade agreement. We have made progress but there is still some way to go and we need to make sure that the EU understands that the UK is a sovereign nation and that's the basis on which our arrangement with the EU is in the future."
The rupee is recovering some losses as India observes a decline in the number of coronavirus infections. A recent survey by McKinsey found out that Indian consumers were more optimistic than ever during the pandemic. Also, Goldman Sachs revised upwards its India outlook for the fiscal year 2021 to anticipate a contraction of 10.3%, up from a decline of 14.8% it had projected two months ago.
---