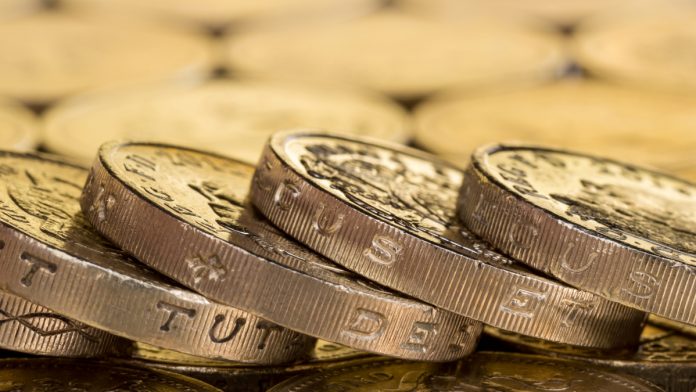 Stock markets rallied in the Asian session as election uncertainty eased, boosting risk sentiment.
Brexit talks could direct the outlook for the politically-sensitive Pound.
Internal Market Bill could threaten US-UK trade relations.
GBP/USD struggles  at key resistance. Is a move lower coming?
Stock markets started the week higher. Asian markets cheered the US presidential election results and the less confrontational approach to foreign policy expected from Biden.
Japan's Nikkei 225 rallied 2.45%, Hong Kong's Hang Seng jumped 1.77% and Australia's ASX 200 advanced1.75%, as the mood in the improved on easing US political uncertainty.
The safe haven US Dollar dropped  to a monthly low. The Japanese Yen declined versus its major counterparts.
The risk-sensitive AUD/USD roared higher jumping 0.54% to resistance at 0.7300 .
Gold and silver climbed as yields on US 10-year Treasuries held steady at 82 basis points.
Speeches from Federal Reserve Presidents Patrick Harker and Loretta Mester are in focus along with Mexican inflation data for October and a speech from European Central Bank President Christine Lagarde.
Looming Brexit Deadline to Drag on GBP
The tone surrounding the politically-sensitive  Pound could soften in the coming days, as trade talks between EU & UK continue. before the proposed Brexit deadline on November 15.
Prime Minister Boris Johnson sounded optimistic believing that a deal is there to be done.".
However, European Commission President Ursula von der Leyen was less upbeat saying "some progress has been made, large differences remain especially on level playing field and fisheries".
The prospect of the UK tanking out \ Europe without a ratified trade agreement could dragon regional market sentiment and  undermine the British Pound versus  its major peers.
US-UK Trade Relations Depend on Good Friday Agreement
Joe Biden's warning to Boris Johnson,  British Prime Minister could also weigh on demand for the Pound medium-term. Joe Biden warned "we can't allow the Good Friday Agreement that brought peace to Northern Ireland to become a casualty of Brexit [and] any trade deal between the US and UK must be contingent upon respect for the Agreement and preventing the return of a hard border".
Foreign Secretary Dominic Raab jumped to reassure Biden that the British government has "no intention of imperilling" Ireland's peace process.
Johnson hasn't yet pushed forward  the controversial Internal Market bill, which allows the Prime Minister to rewrite parts of the Brexit deal. This could cast doubt over  the future of the Good Friday Agreement.
GBP/ USD rates could head lower if Boris Johnson manages to to pass the legislation which allows the government to break the law in a "specific and limited way", through a harder border in Ireland, putting into question the future of a US-UK trade deal when President-elect Biden is sworn in on January 20.
---