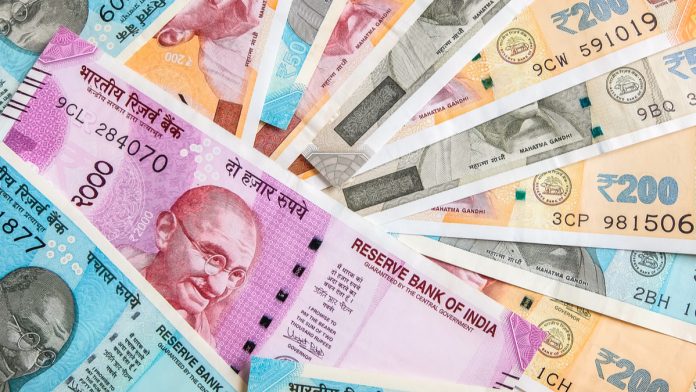 GBP/INR is moving sideways in early trading on Tuesday, after opening in red. The pair hasn't shown any clear direction since October 21, when it surged 1.79%. At the time of writing, one British pound buys 96.225 Indian rupees, up 0.01% as of 7:00 AM UTC. Still, the general tone has been bearish at the start of November.
The pound has lost some ground as the UK government reimposed a national lockdown in England to curb the spread of the COVID virus. Besides this, Britain's factory activity has lost some momentum in October, though the purchasing managers' index (PMI) maintains well above the 50 mark that separates growth from contraction.
Meanwhile, the UK and the European Union continue the extended Brexit talks to strike a deal even after Britain's deadline expired. It seems that some progress has been made indeed, as media reported that the two sides are very close to reaching a compromise on fisheries, which has been one of the three major issues debated by negotiators.
Prime Minister Boris Johnson's spokesman said yesterday that the UK continued to work hard to reach consensus with European leaders.
In parallel, Britain is close to reaching a deal with the US. British trade ministry stated yesterday that a deal is on the horizon after the two sides had concluded their fifth round of talks. The ministry said:
"Following the significant progress made in talks to date, both sides are confident that we are on track for a comprehensive agreement which would provide a significant and mutual benefit to our economies."
It remains to be seen how the results of the US election will impact the agreement between the two. Later today, US citizens will choose between incumbent President Donald Trump and Democrat candidate Joe Biden.
Business Sentiment in India Up Over 40% in July-September
In India, the National Council for Applied Economic Research (NCAER) said that business sentiment had increased by 41% during the three months to September from a record low in the previous three months.
NCAER's business confidence index rose to 65.5 in Q2 after a decline to 46.4 in the first three months of the current fiscal year. Despite the surge, the indicator is still 36.5% below the last year figures and the 77.3 reading seen in the final quarter of the fiscal year 2020.
---