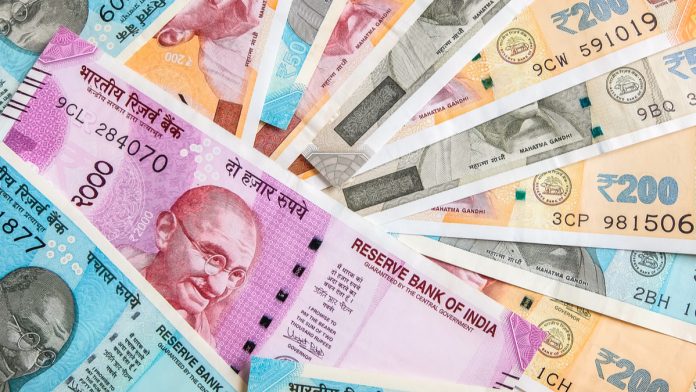 GBP/INR is moving sideways in early trading on Thursday, after gaining 0.32% yesterday. At the time of writing, one British pound buys 96.358 Indian rupees, up 0.04% as of 7:20 AM UTC. The pair has been moving sideways since last Friday and is constantly finding resistance near 96.400.
The main topics of discussion among investors are the extended trade talks between Britain and the European Union, as well as the rapid surge in COVID cases in the UK and Europe. On the other side, India continues to see a decline in coronavirus infections. The New Delhi government has managed to contain the pandemic and might not see a second wave during Europe's cold season. Britain reported the second-highest number of infections on Wednesday, which may prompt the government led by Prime Minister Boris Johnson to take even stricter measures.
The UK has already reimposed a series of restrictions across Northern England, Wales, and other regions. Still, a national lockdown has been ruled out for now by the government amid fears of serious economic damage, even though France and Germany took more severe action.
Fisheries Remains Key Issue
On the Brexit front, the pound is supported by some cautious hopes that the two sides might reach some consensus and strike a deal before the end of the year. Britain and the EU made an exception and extended negotiations for this purpose, though no progress has been made so far. Fisheries seem to remain the main divergence, even though French President Emmanuel Macron said last week that he was ready for compromise.
Earlier this week, UK minister Michael Gove said in a letter to a minister in the Welsh government that the UK wouldn't give up its demands over fisheries. Gove stated:
"I am afraid we strongly disagree with your premise that we should 'back down' on fisheries. The UK Government's view is that in all circumstances, the UK must be an independent coastal state, no longer be bound by the Common Fisheries Policy."
Later today, British trade minister Liz Truss will condemn the "pernicious" trade practices of the US and EU, as the UK tries to strike trade deals with both.
---