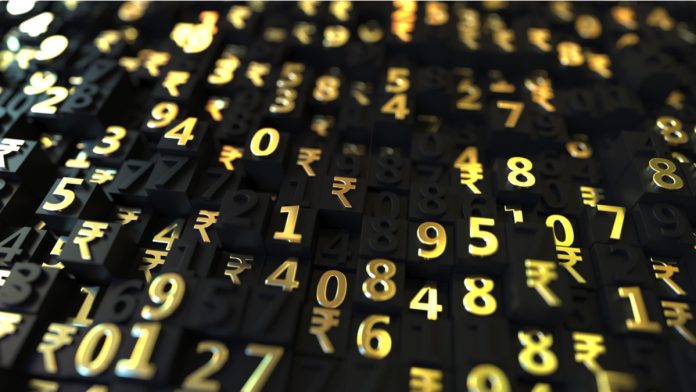 GBP/INR is recovering from yesterday losses amid cautious hopes that the UK and the European Union can strike a last-minute deal despite their severe divergences. At the time of writing, one British pound buys 96.358 Indian rupees, up 0.33%. Yesterday, the rupee was stronger, gaining 0.30% versus the British currency. The price has just broken above the resistance line of a bearish channel, but it's hard to tell how far the pound may go.
The sterling is getting traction as Europe's chief negotiation Michel Barnier came to London yesterday to resume the extended negotiations. The US left the bloc at the end of January, but it couldn't secure a trade deal that would map the relationship between the two sides after Britain's withdrawal. The deadline for a deal is expiring at the end of December this year, but there was little progress made in all these months of talks.
Prime Minister Boris Johnson's spokesman said at the beginning of the week:
"There is also much work to be done if we're going to bridge what are the significant gaps that remain between our positions in the most difficult areas and time is very short."
The pound is increasing even as the UK saw the most COVID-related deaths since May 27 on Tuesday.
British Shop Prices Declined at Slower Pace in Oct
Meanwhile, the British Retail Consortium (BRC) said that prices in British shops dropped more slowly in October compared to the previous month, which has to do with the smallest discounting for non-food items since the introduction of the lockdown in March. BRC's shop price index fell 1.2% year-on-year this month after a 1.6% decline in September.
Food prices rose 1.2% year-on-year both in September and October, but prices of non-food items slowed to 2.7% from September's 3.2%. Even though the purchases of many non-food items recovered to pre-COVID levels, BRC chief executive Helen Dickinson expects retailers to see their profit margin suffer from the second wave of the pandemic. She said:
"Given the wider economic context, with stricter restrictions and a possible rise in unemployment, we are likely to see continuing discounts in non-food for months to come."
---