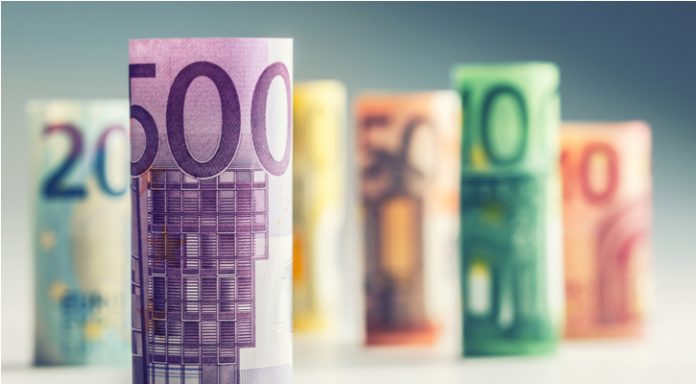 The US stimulus hope is supporting the rally.
Rising Treasury yields ignored by traders.
ECB stimulus could halt the up move
EUR/USD trades around 1.1847 today, the highest level since September 21, despite a dovish European Central Bank expectations and an uptick in the US Treasury yields.
The pair had been trading below 1.17 on October 15.
The US 10-year Treasury yields touched a four-month high at 0.81 Percent and have witnessed a gain of 12-basis points from the October 15 low of 0.69 Percent.
Also, the spread between the US and German 10-year bond yields climbed to 7-month high of 141.8 basis points.
The traders seem to be ignoring the rising borrowing costs and yield differentials. The dollar index tracking the value of the US dollar against a basket of currencies fell by 0.9 Percent this week, helping the major to gain momentum.
The stimulus expectations are driving up the stocks and the Treasury yields. The additional stimulus would widen the already record-high budget deficit.
The US dollar weakness might continue for the time being as the risk-on mood is in play. But EUR/USD might be under pressure later on as the rising yields and the upcoming ECB stimulus in December changes the risk perception.
The inflation differential between the US and Eurozone has now widened with the later in the negative region. Such a scenario could drive the ECB to do more, according to analysts.
ECB's President Lagarde's speech is the highlight in an otherwise light economic docket today in Europe; traders will eye Federal Reserve's Chairman Powell's speech during the US session.
---