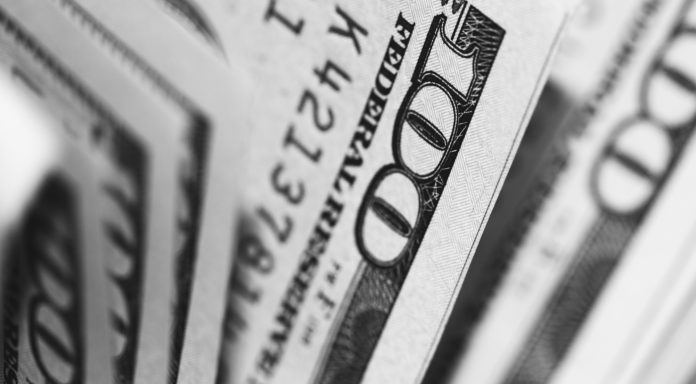 The mood in the market deteriorated in the Asian session as US fiscal stimulus hopes faded
Congressional talks will continue determining the outlook for the US Dollar  ahead of Speaker Pelosi's  deadline.
US Dollar Index (DXY) trades confined within a bearish Descending Channel formation. Will the absence of support spark a topside breakout?
The mood in the market deteriorated notably in the Asian session as US fiscal stimulus negotiations remained in focus ahead of today's  deadline.
The safe haven US Dollar and Japanese Yen advanced versus major peers. The risk-sensitive Australian Dollar dropped  to monthly lows.
Gold held strong.Silver edged northwards as yields on US 10-year Treasuries stood unchanged.
US housing starts  for September are due \nd investors will stay focused on US fiscal aid talks.
US Stimulus Talks Drive Sentiment
Republicans and Democrats negotiations for additional fiscal  continue driving market sentiment in the short  term, after House Speaker Nancy Pelosi set a 48 hour deadline by which a deal must be agreed..
Pelosi remains hopeful that there will be more clarity as to whether a deal will be secured before the election, even though she was less than impressed by the White house's recent $1.8 trillion proposal .
The need in the US for additional stimulus is clear as the county sees covid cases rise by 55,000 a day and  high-frequency data reveals notable slowdown in the  economic recovery.
Job postings are 16.3% lower compared  pre-crisis level and look to be trending lower while consumer spending has stalled after peaking in early September.
Even so, the economic deterioration could fail to prompt US policymakers to act.
Even if a bill is agreed, there is a chance it  will be voted-down in the Senate, given that Senate Majority Leader Mitch McConnel favours a substantially  reduced  aid package in the region of  $500 billion.
Consequently if seems unlikely that US policymakers will agree a deal before the Speaker's proposed deadline, potentially fuelling risk aversion boosting the safe haven USD.
---