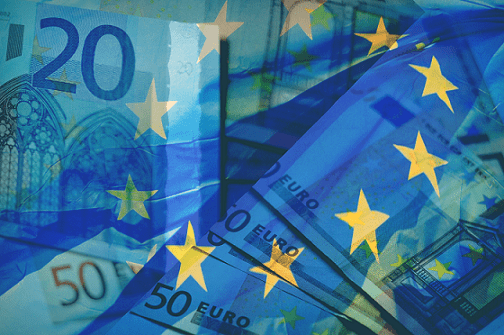 EUR/USD near a crucial moving average.
Increased fund flows to German bonds witnessed.
US stock futures gain might help the common currency.
EUR/USD is trying to break above the 50-day moving average near 1.1794 after posting 0.5 Percent gains yesterday. However, the action in the European bonds cast doubts over the continued momentum.
Italian-German 10-year bond yield spread went up by seven basis points to 1.34 basis points. In Spain, the risk premium against the safe-haven German bonds rose by four basis points, and in France, spread rose by 1.5 basis points.
The German bonds are witnessing increased inflows as investors worry over the increase in the number of coronavirus cases. The shift in bias towards the German bonds at the expense of European counterparts can continue as many constituent nations in the common area are reconsidering nation-wide lockdowns. Spain is moving faster to a complete lockdown as it leads the region with more than a million infections after the recent spurt.
The up move in the common currency against the greenback depends on the European stock market strength supported by the rise in the US stock futures. Hence, the chances of a move above the 50-day moving average are still on.
The market participants do not have much to look ahead in the European economic docket while US Housing Starts and Building Permits data is awaited in the North American session.
The EUR/USD has been trading near 1.1775, above the intraday low of 1.1764 posted earlier today.
---