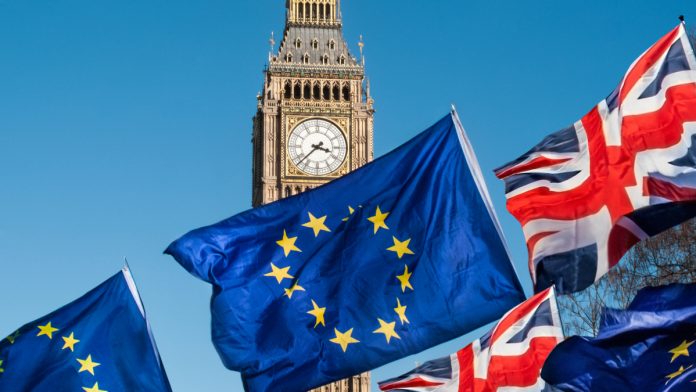 GBP/INR has extended losses in early trading on Friday and is set to end the wobbling week lower. Still, it has departed from session lows and strives to pair losses. At the time of writing, one British pound buys 94.692 Indian rupees, down 0.15% as of 7:30 AM UTC. Yesterday, the pair fell 0.50%.
The Brexit talks saga continue to be the key fundamental factor driving the price, as there have been very few impactful reports from India.
The pound turned bearish yesterday – the day when the UK's deadline for a trade deal expired – after the EU put pressure on Britain to make concessions if it wants to secure a deal. The UK's reaction was disappointment, and Prime Minister Boris Johnson is about to unveil his response later today.
UK Disappointed with EU's Approach
EU leaders have met for a two-day summit that ends today. They decided to give Britain more time to ponder on the trade deal, but made it clear that it should stick to the treaty signed last year. Summit chairman Charles Michel expressed his concerns over lack of progress, calling Britain for concessions. On the other side, UK's Brexit negotiator tweeted he was disappointed, adding:
"Also surprised by suggestion that to get an agreement all future moves must come from UK."
The two still cannot reach consensus on three sensitive points: dispute resolution, fair competitions, and fisheries. The latter is the main debate topic for the UK and France. French President Emmanuel Macron said that he would not scarify his fishermen for Brexit, adding:
"If the right terms can't be found at the end of these discussions, we're ready for a no-deal for our future relations."
Elsewhere, German Chancellor Angela Merkel said that Europe wanted a deal, but obviously not at any cost. She stressed that it had to be a fair agreement that would serve the interest of both sides.
Media reported that Johnson would talk about leaving the bloc without a deal, though he would leave the door open for a deal until the end of the year. The UK's response might put additional pressure on the pound, which found support near 94.500.
In India, exports rose in September the first time in six months, driven by growth in exports of engineering, pharmaceuticals, petroleum, and readymade garments. The indicator increased by 5.99% year-on-year to $27.58 billion, higher than 5.3% suggested by preliminary data. Nevertheless, imports tumbled almost 20%, resulting in a trade deficit of $2.72 billion.
---