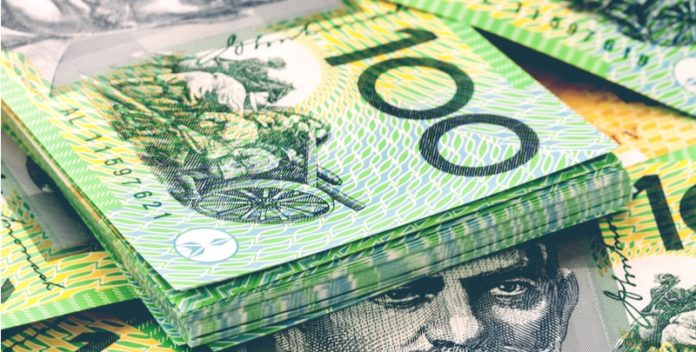 Australian Dollar (AUD) rallies as Chinese & US data impresses & US fiscal stimulus looks possible
Australian manufacturing PMI rises to 55.5, business optimism hits 18 month high
Pound (GBP) trades broadly firmer as UK could avoid national lockdown
UK Manufacturing PMI in focus
The Pound Australian Dollar (GBP/AUD) exchange rate is extending losses for a third consecutive session. The pair settled -0.04% lower on Wednesday at 1.8032, well off the session low of 1.7981. At 09:15 UTC, GBP/AUD trades -0.5% higher at a weekly low of 1.7943.
The risk sensitive Australian Dollar continues to rise thanks to an upbeat mood in the market. Disappointment from the first round of the US Presidential elections debate was quickly overshadowed by strong Chinese PMI data and US ADP figures.
The US private payrolls printed significantly over expectations with 749,000 jobs added in the private sector. This was notably above the upwardly revised 481,000 recorded for August. The ADP report is closely corelated to the non-farm payroll report so bodes well for Friday's release.
Adding to the upbeat mood, US Congress appear to be nearing a much needed and long-awaited deal to bring additional fiscal stimulus to the world's largest economy. The Republicans have offered a $1.6 trillion package to the Democrat's $2.2 trillion proposal. Talks continue but an agreement is expected soon.
Finally, domestic data was also supportive of the Aussie. Australian manufacturing PMI index reached 55.5 with output and new orders showing further gains. The survey also pointed to business confidence increasing with optimism at its highest level in 18 months.
Whilst the Pound traded lower versus the Aussie Dollar, it traded broadly higher versus its peers. News that the R rate in the UK is falling is boosting confidence surrounding the Pound. The R rate which measures the rate at which coronavirus is spreading has fallen from 1.7 to 1.1 owing to the recent localised lockdowns. The report from Imperial suggested that a second national lockdown could be avoided.
Attention will now turn to UK manufacturing PMI data which shed more light on how the recovery in the sector is holding up. Analysts expect the PMI to be 54.3.
---