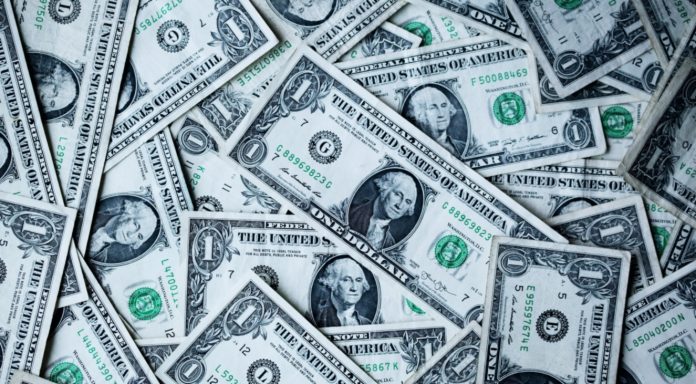 ASEAN currencies gain on stimulus hopes.
Dollar weakness to intensify if stimulus discussions bear fruit.
Traders eye Bank of Indonesia, MAS, Singapore GDP
Singapore Dollar, Indonesian Rupiah, Malaysian Ringgit and Philippine Peso made gains at the expense of the US dollar last week. Also, the MSCI Emerging Markets Index gained a whopping 4.18 Percent to touch the highest level since the mid-January. The gains indicate the strong capital-flows into the ASEAN markets as risk-mood improved across the globe.
The critical component of the earlier stimulus package, in the US, expired by the end of July. Since then, markets have waited for the next package but were disappointed by the partisan bickering between the Republicans and the Democrats over the stimulus size.
But, the pressure on the politicians is increasing, and a deal is expected soon. Trump has indicated a willingness to offer a higher stimulus than what the Republicans have been ready to concede till date. His rival Biden's rising popularity has kept the investors betting on an additional economic boost soon.
Even though the positive economic data comes in few and far between, markets can make a comeback on stimulus hopes. US dollar strength on a less favourable retail sales or consumer confidence might not last long, and ASEAN currencies might regain any such losses soon.
The Bank of Indonesia and Monetary Authority of Singapore policy announcements are the crucial events ahead this week in the ASEAN docket. The Indonesian central bank might keep its benchmark rate unchanged at four Percent, on Tuesday announcement, with the traders focusing on the associated commentary to determine action on USD/IDR. Off late, the central bank was seen intervening in the market to stabilize the currency.
Monetary Authority of Singapore will announce its policy on Wednesday. The authority gives more importance to exchange rate management than lending-rate control, an exception among the central banks. Hence, Singapore's third-quarter GDP to be released on the same day will attract more eyeballs than monetary policy announcements.
Singapore is heavily dependent on the external sector and its economy shrunk by 42.9 Percent in the last reported period on a QoQ basis; 33.3 Percent rise is expected this time. A better than expected increase means the global economy is rising from the coronavirus economic impact and would affect downside pressure on USD/SGD. Markets will also eye Indian, Indonesian and Chinese trade data this week.
---